Poll: Most Trump Supporters Say 'Bowling Green Massacre' Necessitates Travel Ban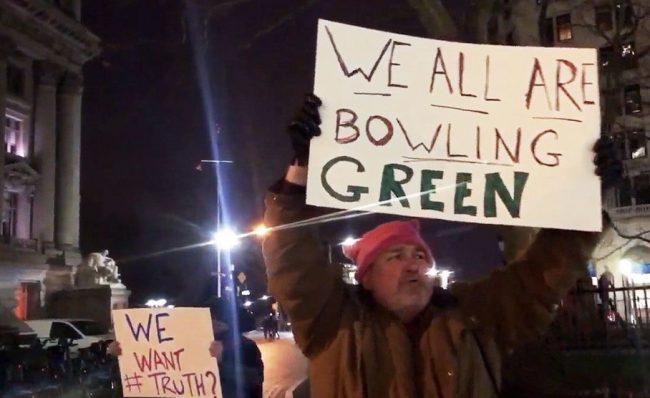 A new poll with Donald Trump supporters suggests that at least half of them believe that the president's immigration-restricting executive orders are justified, due to the nonexistent Bowling Green Massacre.
Public Policy Polling put out a new poll recently, where they asked 712 voters "Do you agree or disagree with the following statement: "The Bowling Green massacre shows why we need Donald Trump's executive order on immigration?" According to the results, approximately 51% of Trump voters believed the supposed tragedy warranted Trump's order.
The poll also found that 48% of voters think Trump's order is a "Muslim ban," even as the administration has tried distancing itself from that characterization. Other indications suggest that 66% of Americans think the travel ban was poorly executed, with 49% of voters opposing the measure altogether.
The nonexistent massacre has been a significant point of discussion ever since Trump adviser Kellyanne Conway invoked it during an interview where she defended the ban. Conway has apologized and said her words were misspoken, though she has expressed frustration that the flub became a subject of media intrigue.
On Thursday night, the Ninth Circuit Court upheld an injunction against Trump's order, which has prompted new threats of legal action from the president.
[image via Twitter]
— —
>> Follow Ken Meyer (@KenMeyer91) on Twitter
Have a tip we should know? tips@mediaite.com