Reince Priebus Opens Up on Crazy WH Tenure: 'Take Everything You've Heard and Multiply it By 50'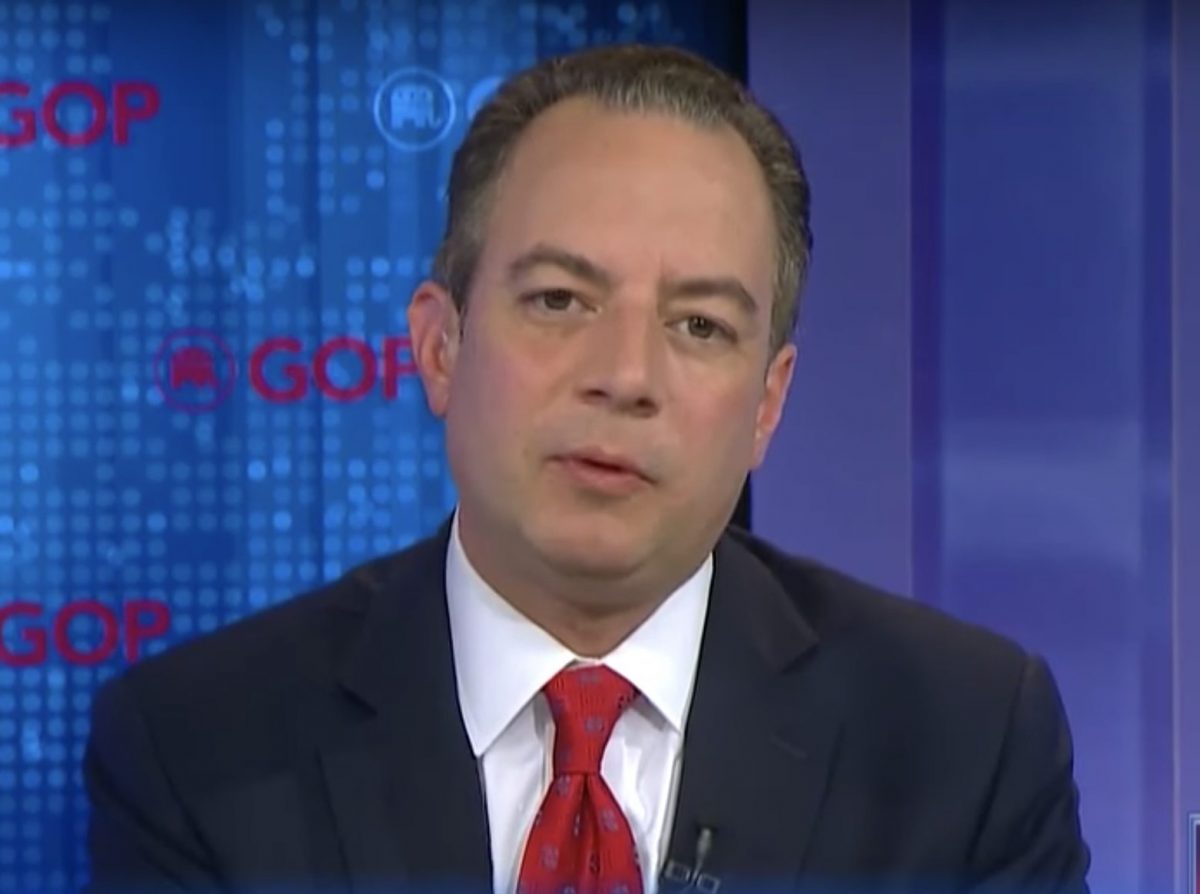 "Take everything you've heard and multiply it by 50."
That's what Reince Priebus is saying about the chaos inside the West Wing.
In an exclusive excerpt of Chris Whipple's forthcoming book The Gatekeepers: How the White House Chiefs of Staff Define Every Presidency published by Vanity Fair, the former White House Chief of Staff opened up about his brief, tumultuous tenure.
Among the notable takeaways, Priebus went to the mat to keep President Donald Trump from firing Attorney General Jeff Sessions on multiple occasions.
First, this incident in May. From the article:
I said, 'Jeff, what's going on?' And then he told me that he was going to resign. I said, 'You cannot resign. It's not possible. We are going to talk about this right now.' So I dragged him back up to my office from the car. [Vice President Mike] Pence and [Steve] Bannon came in, and we started talking to [Sessions] to the point where he decided that he would not resign right then and he would instead think about it." Later that night, Sessions delivered a resignation letter to the Oval Office, but, Priebus claimed, he ultimately persuaded the president to give it back.
Then, in June:
"Priebus was told to get Sessions's resignation flat out," said a White House insider. "The president told him, 'Don't give me any bullshit. Don't try to slow me down like you always do. Get the resignation of Jeff Sessions.' "

Once more, Priebus stalled Trump, recalled a White House insider. "He told the president, 'If I get this resignation, you are in for a spiral of calamity that makes [James] Comey look like a picnic.' [Rod] Rosenstein's going to resign. [Associate Attorney General] Rachel Brand, the number three, will say, 'Forget it. I'm not going to be involved with this.' And it is going to be a total mess." The president agreed to hold off.
Priebus also talked about the ways in which he and the White House staff tried to curb the president's Twitter habit.
"The team would give the president five or six tweets every day to choose from," Priebus said. "And some of them would real­ly push the envelope. The idea would be at least they would be tweets that we could see and understand and control. But that didn't allow the president to be fully in control of his own voice. Everybody tried at different times to cool down the Twitter habit — but no one could do it."
The full story offers even more incredible details. Read it here, via Vanity Fair.
[image via screengrab]
——
Follow Joe DePaolo (@joe_depaolo) on Twitter
Have a tip we should know? [email protected]
Joe DePaolo - Senior Editor