Rep. Matt Gaetz Not on Board With Trump Emergency Power: Future Dems Could 'Build Transgender Bathrooms'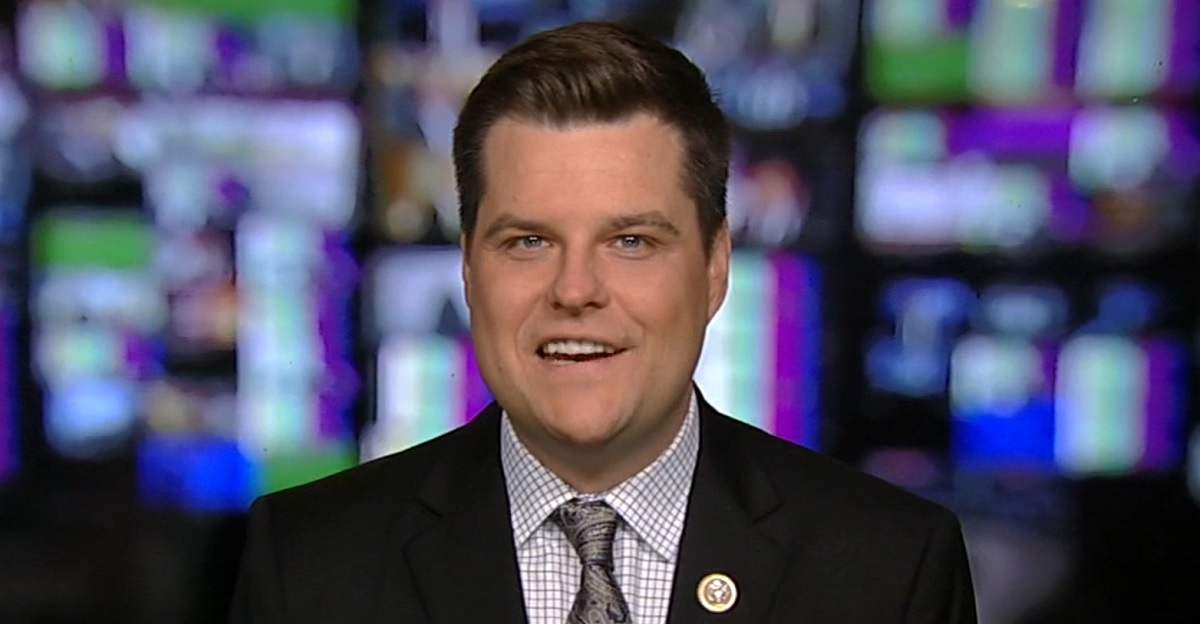 If one were to list President Donald Trump's most staunch supporters on Capitol Hill, Rep. Matt Gaetz (R-FL) would have to be at or near the top. The Florida Congressman has been a reliable mouthpiece for the Trump administration — becoming a mainstay on cable news to speak out in support of the White House agenda. But one move the president is currently weighing just might be a bridge too far for Gaetz.
Speaking with the Wall Street Journal, the Florida Representative expressed his reservations with the plan currently under consideration by Trump to declare a national emergency in order to fund a Southern border wall. Gaetz told the Journal that he's concerned about the precedent which could be set, if Trump were to take that action.
"I don't want the next national emergency to be that some Democrat president says we have to build transgender bathrooms in every elementary school in America," he said.
Gaetz's position is not much different from others on his side of the aisle, including, notably, Sen. Lisa Murkowski (R-AK) and Sen. Thom Tillis (R-NC). But his stance is notable in that he has been reliably in the president's corner for the past two years. So far, Sen. Lindsey Graham (R-SC) is the most prominent member of Congress to come out in favor of Trump's plan to use emergency funds.
Have a tip we should know? tips@mediaite.com
Joe DePaolo - Senior Editor