REPORT: Russian Hacking Operation Code Detected Within US Electrical Grid (UPDATED)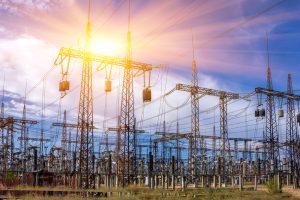 According to the Washington Post, a code that is associated with the hacking operation that has been named Grizzly Steppe by the Obama administration was found in the system of a Vermont utility, revealing that Russian hackers have penetrated the United States' electrical grid.
Per the report, US officials noted that Russia didn't disrupt any operations at the utility, but the "penetration of the nation's electrical grid is significant because it represents a potentially serious vulnerability."
Per the sources, they aren't sure yet if the penetration was was just a test to see if they could get inside the grid or if they wanted to actually disrupt the system and grid itself. It also wasn't clear yet which utility in Vermont reported the situation.
It is unclear which utility reported the incident. Officials from two major Vermont utilities, Green Mountain Power and Burlington Electric, could not be immediately reached for comment Friday. Vermont also has a wholesale distributor called VELCO, or Vermont Electric Power Company. In addition, there are smaller co-operative companies, such as Vermont Electric Co-op and Washington Electric Co-op, that are used primarily in rural areas and are connected to the statewide power grid.
The Department of Homeland Security and the FBI released a 13-page report earlier today which provided details on how hackers were able to access email accounts of the DNC and John Podesta.
President-elect Donald Trump has questioned the assessments reached by the intelligence community, at one point calling the conclusions reached "ridiculous." In a statement released yesterday after President Obama imposed sanctions on Russia, Trump said it was time to move on, but did say he would meet with intelligence leaders next week.
UPDATE – December 31, 6:05 pm EST: Washington Post has updated their piece, stating that their original story incorrectly said that hackers penetrated the entire grid. One Burlington Electric computer was hacked, though it was not attached to the electrical network.
[image via Shutterstock]
–
Follow Justin Baragona on Twitter: @justinbaragona
Have a tip we should know? tips@mediaite.com