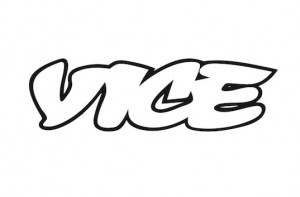 The Columbia Journalism Review reported Wednesday that dozens of freelance journalists who have worked with Vice Media complained to them that the outlet frequently pays out far below the industry standards, and sometimes failed to pay journalists for their work at all.
"Journalists who have worked for Vice tell CJR that the company published their work without paying them for it, promised them assignments which were later rescinded, and asked reporters for their help with documentaries that covered issues they had written about without any plans to pay them for their work," they report.
One Moroccan journalist, for example, spoke about how she helped Vice produce a story and never received a cent. "I gave them contacts, explained to them what the story was, helped them formulate an itinerary, basically did the whole pre-production for them…" said Aida Alami. "This is something you typically get paid for, even if it's just making a few phone calls."
Two other Paris-based journalists tell of how Vice asked them to set-up interviews and help pre-produce a segment on the recent terror attacks, only for Vice to suddenly start deflecting when the journalists asked about pay. Another freelancer told CJR that Vice asked him to move to a different continent for a job there, refusing to pay for his expenses. Shortly after moving, he was informed that he had been fired.
The reporter behind the piece, Yardena Schwartz, felt compelled to write it after her own negative experience with Vice. "When the latest Palestinian uprising first erupted in October 2015, I pitched a story to Vice about the source of the tensions and their connection to the Temple Mount… An editor at Vice commissioned the story, we agreed upon a rate and word count, and I filed the story by my assigned deadline, which was the following day," she wrote.
"This is when the editor disappeared. After five days of unreturned phone calls and emails, she finally emerged, explaining that she had a family emergency. By then the story was no longer relevant, so she offered to pay me $75, the equivalent of 15 percent of our agreed-upon rate."
"We're constantly taking steps to improve the experience for our freelancers, and we regret if the journalist writing this story didn't experience the high expectations that we set and strive towards," Vice head of content Ciel Hunter responded in a statement. "Freelancers are an important part of a vibrant and healthy journalism community, and the industry as a whole needs to continuously evolve to fit their needs."
[Image via Vice Media]
——
>>Follow Alex Griswold (@HashtagGriswold) on Twitter
Have a tip we should know? tips@mediaite.com