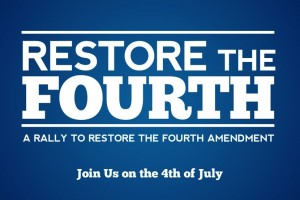 While you've been relaxing by the pool, eating an irresponsible amount of barbecued meats, and/or watching fireworks, people all over the country are gathering to protest against the NSA surveillance programs exposed by whistleblower Edward Snowden. While the media coverage has largely shifted to the international manhunt for Snowden, for some reason there are people who think government snooping is the slightly more important story, and so are holding rallies nationwide, from Burlington to San Diego.
Official sponsors of today's protests included the Electronic Frontier Foundation, a digital rights advocacy group, Mozilla, the internet browser company that has been very outspoken against the NSA programs, and Reddit, which has previously engaged in similar protests such as with its site blackout to protest the Stop Online Piracy Act last year. An official Restore the Fourth subreddit was even created on the site for people to organize and plan protests for today.
User op9466 posted this picture of a large crowd gathered in New York City today.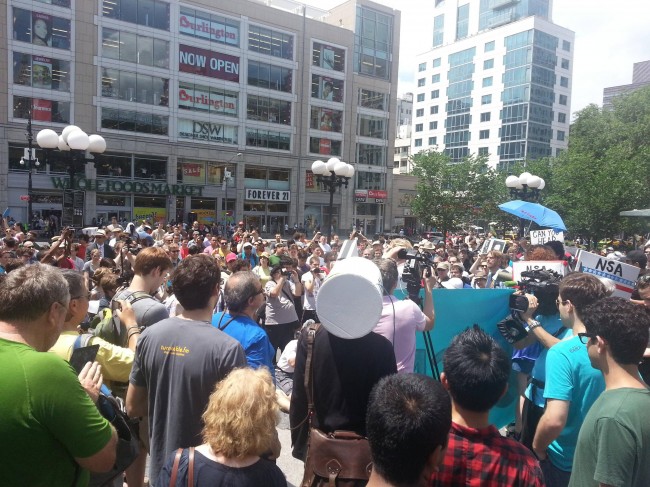 Fox News estimates that the rallies in New York and Washington D.C. were attended by 400 people each, while there were reportedly 300 protestors at the San Francisco rally. The San Francisco protestors ended up gathering outside the office of California Democrat Dianne Feinstein, one of the most vocal NSA supporters in the Senate.
Here are other photos captured from the protests today.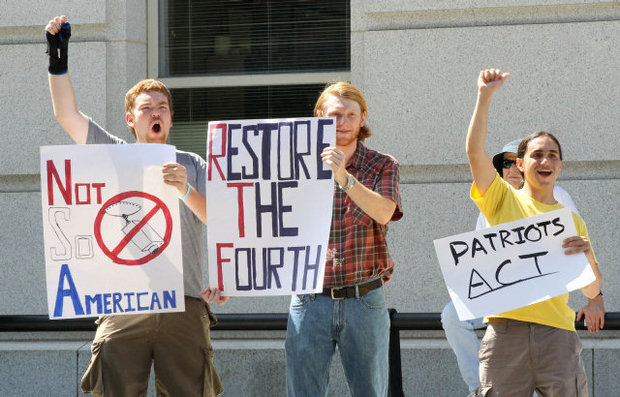 At the North Carolina state house (The News & Observer)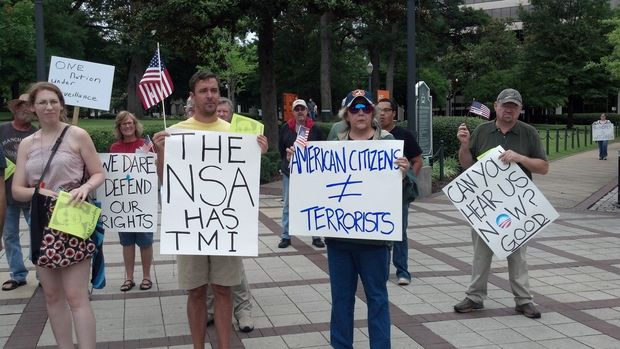 In Birmingham, Alabama (The Birmingham News)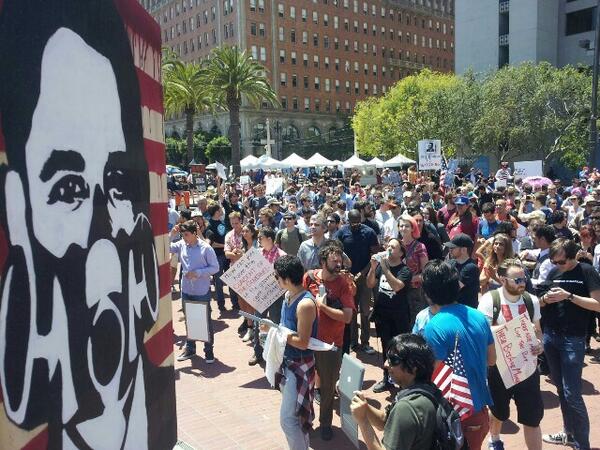 San Francisco (@RestoreThe4thSF)
Interestingly enough, the NSA actually released a statement on its website about today's protests.
The Fourth of July reminds us as Americans of the freedoms and rights all citizens of our country are guaranteed by our Constitution. Among those is freedom of speech, often exercised in protests of various kinds. NSA does not object to any lawful, peaceful protest. NSA and its employees work diligently and lawfully every day, around the clock, to protect the nation and its people.
And for all those curious about the media coverage of the protests today, according to the website TVEyes, it was mentioned once in the afternoon on MSNBC and very briefly in the morning on CNN, while Fox News actually interviewed someone organizing the New York City protests at around 6:45 A.M.
—–
Follow Josh Feldman on Twitter: @feldmaniac
Have a tip we should know? tips@mediaite.com
Josh Feldman - Senior Editor