Rick Gates Forced Into Admitting Extramarital Affair by Paul Manafort's Lawyer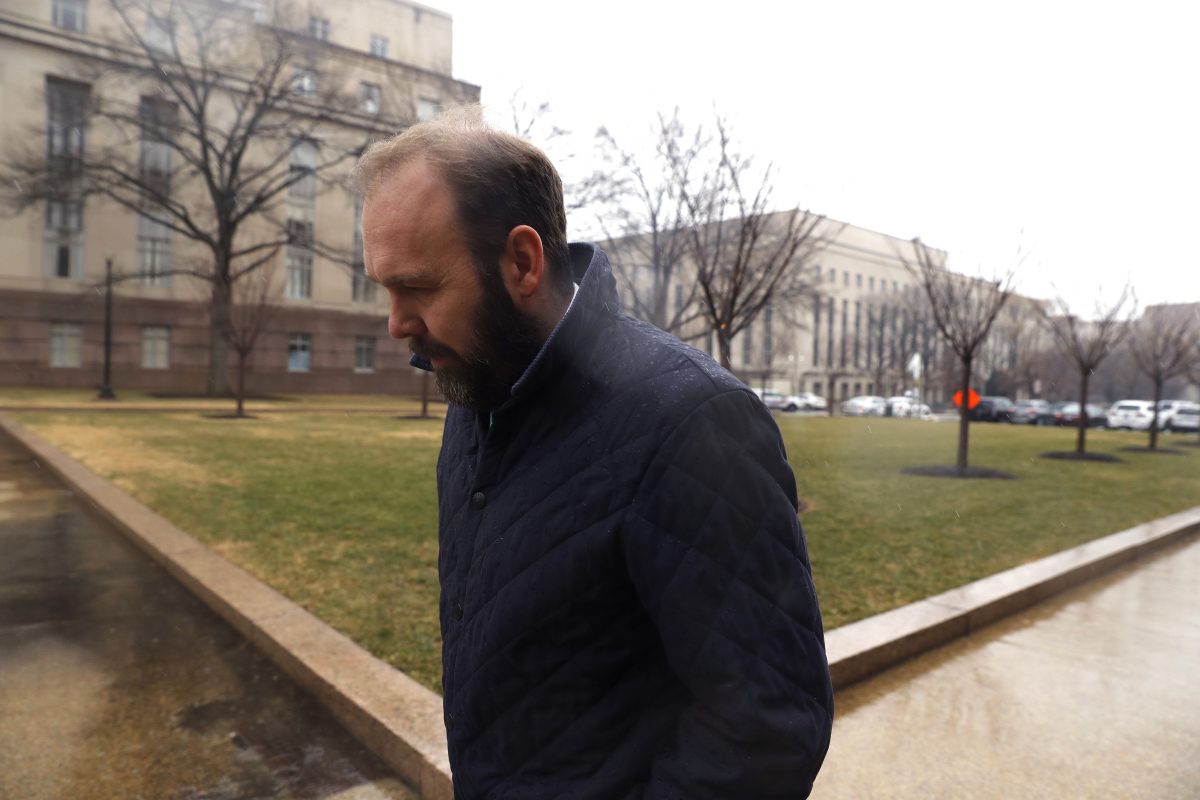 The face off between longtime business partners Paul Manafort and Rick Gates ramped up in an Alexandria, Virginia courtroom today, as Gates admitted to having an extramarital affair and using embezzled money to fund his sins.
"There was another Richard Gates, isn't that right? A secret Richard Gates?" Manafort's lawyer Kevin Downing asked in the courtroom.
Gates then admitted to having "another relationship" years ago, in which he cheated on his wife with a mistress in London. He also maintained a private apartment in London for two months to keep the affair hidden. Other aspects of his side relationship included flying first class and staying in lavish hotels.
While Gates endured his second day on the witness stand on Tuesday, he also recounted the many legally troubling falsehoods he resorted to while working alongside Manafort. These statements serve to build up the prosecutors' case against Donald Trump's former campaign chairman, as Manafort is accused of bank and tax fraud.
As for Gates, he has already pleaded guilty, doing so in a February deal with special counsel Robert Mueller, who is investigating Russian election tampering and the Trump campaign's possible ties to such behavior.
[image via Aaron P. Bernstein/Getty Images]
——
Follow the author on Twitter (@calebecarma).
Have a tip we should know? [email protected]