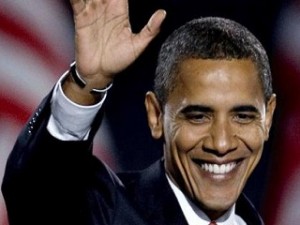 Romney campaign spokeswoman Andrea Saul decried Barack Obama for joking comments he made yesterday regarding the trade of Boston Red Sox player Kevin Youkilis.
"Last night in Boston, President Obama went to the heart of Red Sox nation and committed an error by taunting fans over the Kevin Youkilis trade to the Chicago White Sox," said Saul. "The Red Sox have suffered many setbacks over the years — the Babe Ruth trade, the ball through Buckner's legs, the Bucky Dent home run. Maybe the President should have congratulated the team for winning the World Series in 2004 and 2007. Instead, he chose to mock them for trading away one of its favorite players at a time when the team is struggling."
Saul's statement referred to the President's words at Boston's Symphony Hall last night where Obama held a fundraiser. Obama reportedly thanked the crowd for trading Youkilis to his beloved Chicago White Sox.
"I'm just saying, he's going to have to change the color of his socks," the President joked.
The crowd then laughed and supposedly boo'ed Obama for the comment, though White House Press Secretary Jay Carney has come forward to clarify that the crowd was actually chanting "Yoooooouu," the traditional Red Sox fan cheer for their beloved player. He then went on to praise the President for acting like a true baseball fan who demonstrated loyalty to his beloved team.
"There has been some really silly reporting about the president's remarks regarding Kevin Youkilis last night. It is highly commendable in my view as a Red Sox fan that the president has always refused to pander on sports," said Carney. "He is a White Sox fan, he owns his fandom of the White Sox. He proved that again last night."
The same may not be said for Mitt Romney, who offered a "Go Jets!" despite hailing from New England Patriots territory.
Have a tip we should know? tips@mediaite.com