Sanders Campaign Manager Describes Where Bernie's Movement Goes From Here
Weaver Calls Debbie Wasserman Schultz Ouster a 'Tremendous Victory'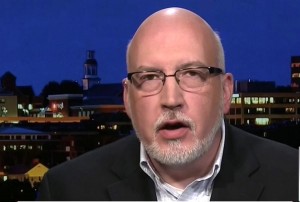 Bernie Sanders' presidential campaign manager Jeff Weaver described what he hoped would be the legacy of the senator's remarkable, though ultimately unsuccessful, bid for the Democratic nomination.
"I think Sen. Sanders' campaign was a historic campaign," Weaver told Roll Call in an interview published Tuesday. "And I think what his campaign did is it demonstrated that there is a hunger for progressive change in the world. And he really articulated the progressive agenda he's articulated for so many years."
He spoke of the importance of maintaining those networks and that level of enthusiasm that the campaign generated in communities across the country. "There are Bernie Democrats who have been elected to party committees and states all across the country and to the DNC. So I think we're in a really great position to affect change. But people have to stay involved. You can't check out. I think what the campaign showed young people is that if you get involved and you stay involved, you can actually affect some change," he said.
Weaver also addressed the revelations in the hacked DNC emails, which were made public just before the Democratic convention in July and showed that party leadership had grown increasingly exasperated with the Sanders campaign in the waning months of the primary. In one email, then-DNC chair Debbie Wasserman Schultz called Weaver as an "ASS." She stepped down as committee chairwoman shortly after the emails were leaked.
Weaver told Roll Call that the former chairwoman "had her finger on the scale against Bernie Sanders' campaign," and considered her ouster a "tremendous victory."
Have a tip we should know? tips@mediaite.com