Sarah Palin Emails Reveal Her Strong Desire To Leave Office: 'I Can't Take It Anymore'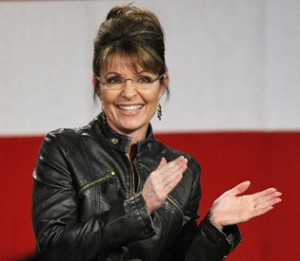 The final batch of emails released Thursday — and yes, we're still peering through her emails — reveal how badly Sarah Palin wanted out of her position as Alaska's governor — months before she actually stepped down in June 2009.
"I can't take it anymore," she told her husband Todd. She also wrote, "I can't afford this job." According to the Associated Press, Palin "complained to spokeswoman Sharon Leighow and aide Kris Perry in March that she had been the target of 'many frivolous suits and charges since the DAY I became VP candidate.'"
She was also unhappy about having to foot the bill for her legal expenses resulting from ethics complaints:
We've all had to pay for our OWN legal defense in this political bloodsport — it's horrendous — why do you think Todd is on the slope today? […] I am paying to defend in my capacity as GOVERNOR — actions taken in my official position. This is unheard of anywhere else.
It's evident Palin was fed up with the scrutiny and frustrated by the financial toll of dealing with the ethics claims. The emails further show how her job had also affected her marriage. From the AP:
In a Sept. 26, 2007, email to Kris Perry and her husband Todd, titled "Marital Problems," Palin writes: "So speaking of… If we, er, when we get a divorce, does that quell "conflict of interest" accusations about BP?" Her husband was a former BP employee on the North Slope.
Palin, of course, never had to deal with the aftermath of a divorce.
(h/t Washington Post)
Have a tip we should know? tips@mediaite.com