Scaramucci Bragged About Being 'Black From the Waist Down,' Former Trump Aide Says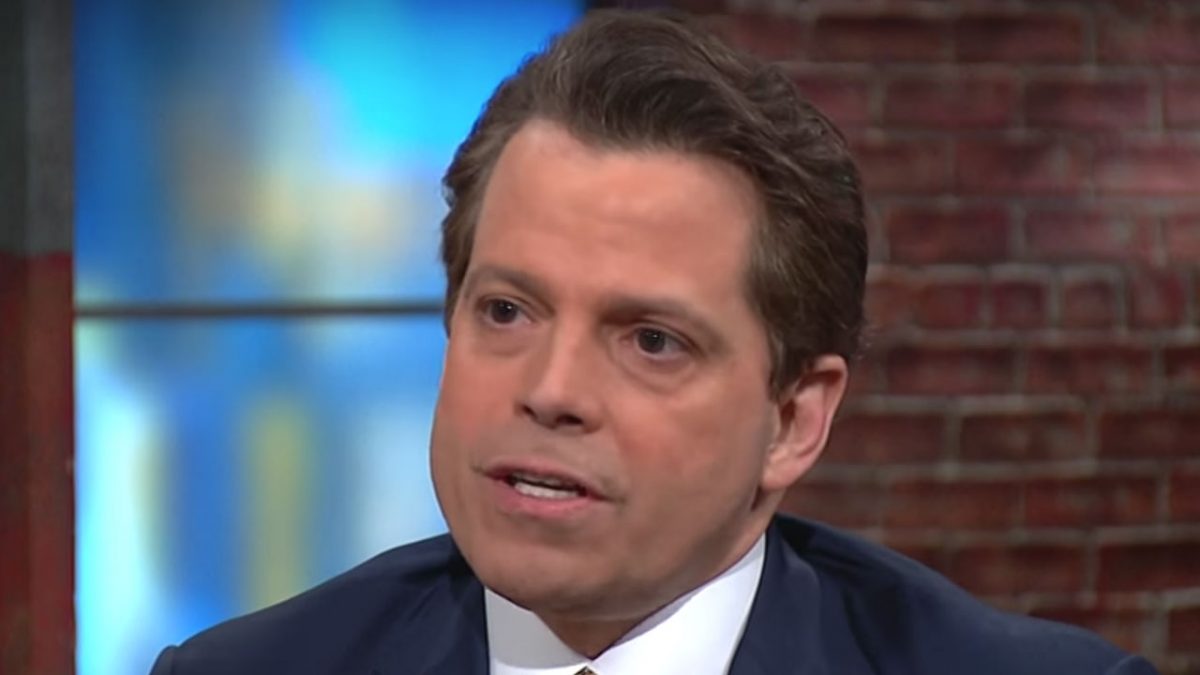 Short-lived White House communications director Anthony Scaramucci once claimed African Americans like him because he's "black from the waist down," according to a new Trump administration tell-all by former aide Cliff Sims.
In one book excerpt from Team of Vipers published by the Daily Beast, Scaramucci began riffing with a few cameramen from TV networks after they asked for his picture. At one point during the conversation, Scaramucci "put both hands on his belt buckle, leaned in close to the cameramen—each of whom happened to be African American—and said, 'Can I tell you guys something? We've already hit it off, and I think I know one of the reasons why.' Mooch paused for a few moments to build the anticipation. 'It's 'cause I'm black from the waist down.'"
The group responded by laughing "hysterically" and joking that "he's crazy," per Sims recollection.
In their article, Daily Beast reporters noted they were previously aware of Scaramucci's racially charged dick joke. When the outlet approached him about it once, he denounced the comment as "racist" and didn't admit to saying it.
"I have no further comments. Ask your editor if he thinks that is a good idea to write that," Scaramucci told the Daily Beast after they asked if his "racist" characterization was a denial.
Have a tip we should know? tips@mediaite.com