Seal Hits Oprah For Her Cozy Relationship With Weinstein: You're 'Part of the Problem'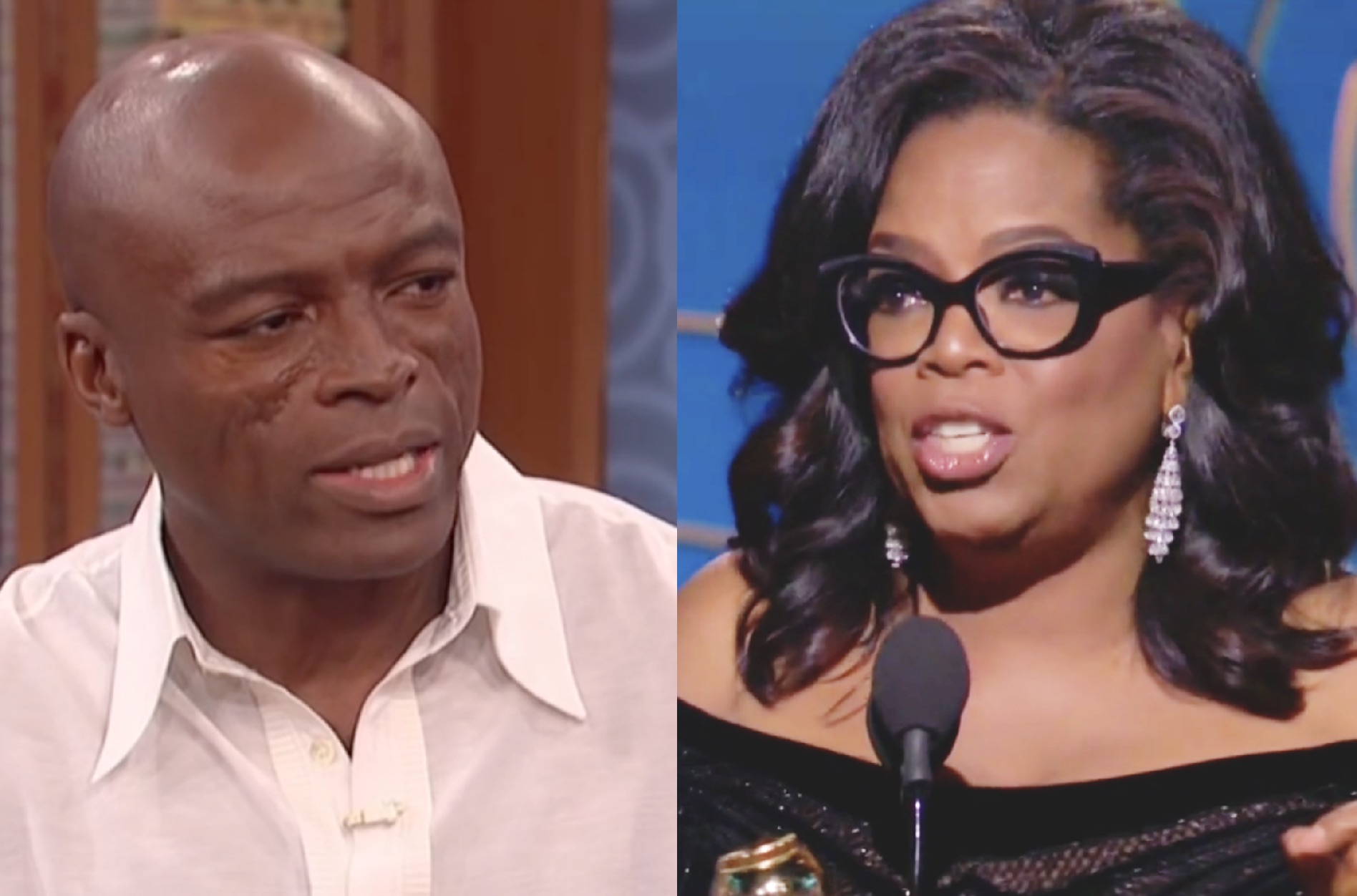 There's been a bit of mud-slinging in Hollywood since the Golden Globes last Sunday.
Singer Seal took to Instagram on Wednesday and called out Oprah Winfrey for her cozy relationship with disgraced film mogul Harvey Weinstein, whose downfall thanks to countless sexual misconduct allegations sparked the #MeToo and #TimesUp movements.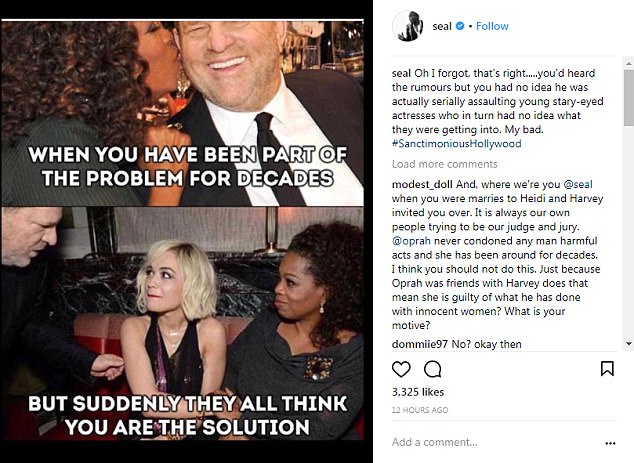 The Grammy-winning artist posted a meme featuring Winfrey photographed with Weinstein at two different events with the text, "When you have been part of the problem for decades… but suddenly they all think you are the solution."
Seal went even further in the caption.
"Oh I forgot, that's right…. you'd hear the rumors but you had no idea he was actually serially assaulting young starry-eyed actresses who in turn had no idea what they were getting into. My bad," Seal wrote. He also included the hashtag #SanctimoniousHollywood.
Winfrey's speech at the Golden Globes has gotten a lot of attention and even sparked rampant speculation over the possibility of a 2020 presidential run.
[images via screengrab]
Have a tip we should know? tips@mediaite.com