Senate Releases Executive Summary of FBI Report on Kavanaugh, Revealing Witnesses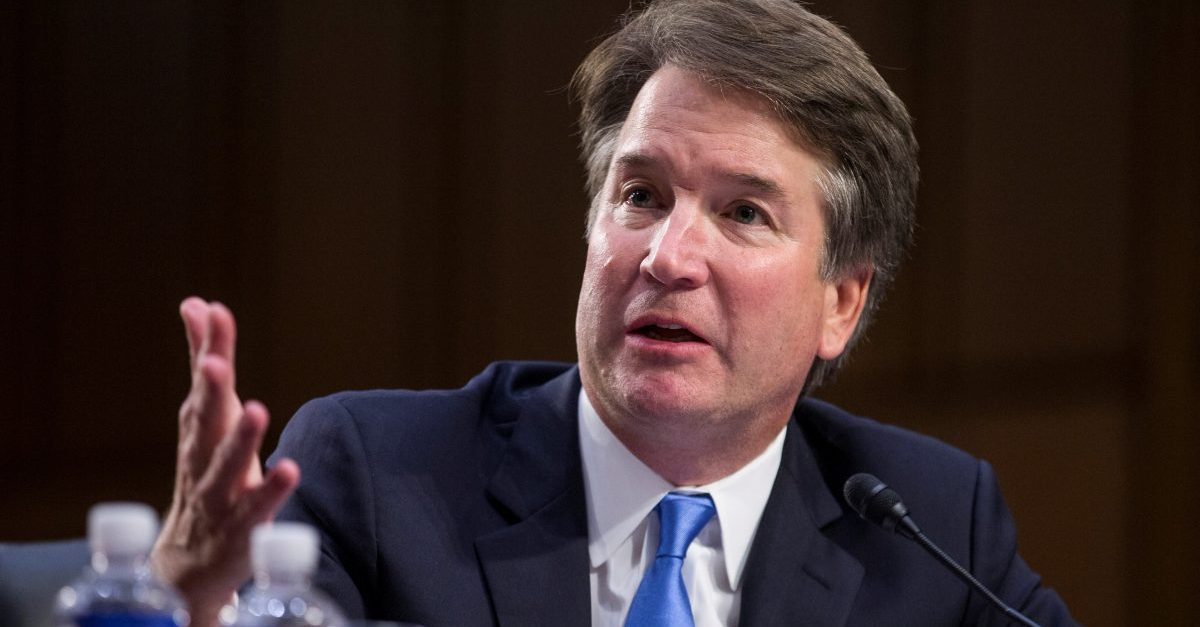 Senate Judiciary Committee Republicans released an "executive summary" of the FBI's probe into Brett Kavanaugh, revealing who was interviewed as part of the background investigation.
A total of ten people were interviewed. Six were questioned in relation to Christine Blasey Ford's allegations, while four more were interviewed over claims made by Deborah Ramirez.
Key swing votes in Kavanaugh's nomination — including Republican Senators Susan Collins, Lisa Murkowski and Jeff Flake, and Democrat Joe Manchin — said they would review the FBI's report Friday morning ahead of a vote expected to come in hours.
Per Fox News, the FBI "focused exclusively on witnesses with potential first-hand knowledge of alleged sexual misconduct by Kavanaugh."
FBI agents interviewed Mark Judge, PJ Smyth and Leland Keyser, the three people Ford said were present at the high school party where she claims she was sexually assaulted by a drunken Kavanaugh, as Judge looked on. Agents also questioned two people included on an entry in Kavanaugh's calendar, Timothy Gaudette and Christopher Garrett, and a lawyer for one of the witnesses.
For the Ramirez allegations (she claims Kavanaugh exposed himself to her and thrust his genitals in her face at a dorm party at Yale) the FBI interviewed Ramirez herself, two people named as eyewitnesses and a friend from college.
"The FBI provided to the Senate 12 detailed FD-302 reports summarizing their interviews with the witnesses as well as supporting materials cited by the witnesses during their interviews," the summary reads.
"There is no corroboration of the allegations," Chuck Grassley's summary concluded. Democrats have blasted the investigation as an incomplete cover-up.
Read the full summary here:
BREAKING: SenGrassley releases executive summary of FBI report pic.twitter.com/yxaVSveAvi

— Shannon Bream (@ShannonBream) October 5, 2018
Have a tip we should know? tips@mediaite.com
Aidan McLaughlin - Editor in Chief