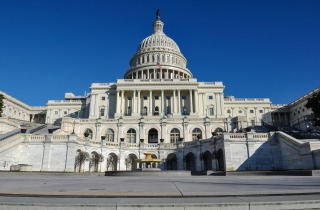 The Senate Judiciary Committee's Subcommittee on the Constitution, Civil Rights and Human Rights is changing — well, at least the name is. It's now just the Subcommittee on the Constitution.
When the Republican Party took control of the U.S. Senate earlier this month, it gave control to the chairs of various committees to change the names as they please. Sen. John Cornyn (R-Tex.), the number two Republican in the Senate who now chairs the subcommittee, defended scrapping "civil rights and human rights" from its name.
"The Constitution covers our most basic rights including civil and human rights," a Cornyn spokeswoman told BuzzFeed. "We will focus on these rights along with other issues that fall under the broader umbrella of the Constitution."
Sen. Dick Durbin (D-Ill.), the ranking member on the subcommittee, condemned the name change.
"The name of a subcommittee speaks to its priorities," a Durbin spokesman told BuzzFeed. "Senator Durbin will make sure that civil rights and human rights aren't dropped from Congress' agenda."
The Leadership Conference on Civil and Human Rights released a statement that criticized Cornyn for changing the name:
"The new Senate Republican Majority's decision to expunge civil rights and human rights from this subcommittee's name is a discouraging sign given the growing diversity of our nation and the complex civil and human rights challenges we face.

Names matter. This, after all, is a subcommittee with jurisdiction over the implementation and enforcement of many of our most important civil rights laws. And it has used the imprimatur of human rights to examine the human rights record of the United States and consider ratification of essential human rights treaties like the Convention on the Elimination of All Forms of Discrimination Against Women.

We cannot afford to demote the importance of civil and human rights in the 114th Congress. While we have made progress, we still have a long way to go to address issues such as voting discrimination and hate crimes and violence committed against individuals because of their race, religion, ethnicity, national origin, gender, gender identity, or sexual orientation. In addition, the recent deaths of unarmed African-American men and boys at the hands of police have spurred a movement across the nation calling for reforms to our nation's justice system, which would likely fall under this subcommittee's jurisdiction.

We expect this subcommittee, under new Chair John Cornyn, to act thoughtfully and responsibly on these and other critical civil and human rights issues. Changing the name of this subcommittee is a poor start, but the proof of the panel's seriousness about addressing these issues will become apparent in its actual work. We only hope that this troubling name change doesn't foretell a heedless retreat on civil and human rights."
Following his appointment to the committee, Cornyn blasted President Barack Obama for ignoring the Constitution: "Senators swear an oath to support and defend the U.S. Constitution, and I take that sacred responsibility seriously. The Constitution is the foundation of the freedoms and values we hold dear, yet for six years President Obama has treated it as an afterthought. It is the highest of laws and must be defended as such."
[Image via Shutterstock]
— —
>>Follow Andrew Desiderio (@forza_desiderio) on Twitter
Have a tip we should know? tips@mediaite.com