Shep Smith: People Who Think Pope's Caring is 'Political' Need to Look in Mirror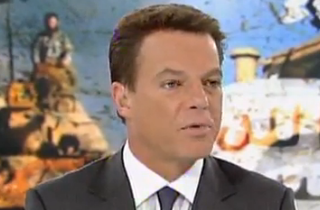 As Fox's Shepard Smith was covering Pope Francis' White House arrival this morning, he took a moment to question why so many people were rushing to label his talking points as "political."
Bill Hemmer began the conversation by noting how His Holiness is an "equal opportunity offender," who might cause a commotion when he addresses Congress because of his vocal opinions on climate change, reckless capitalism and other issues. Francis has previously stated that he is not a liberal despite what media commentators say, but that he is only observing the doctrine of the Catholic Church.
Smith seemed to agree with the Pope, saying that despite some shared opinions with President Barack Obama, caring for the poor, promoting religious freedom and welcoming immigrants should not be flatly decried as "political."
"I don't know what we expect to hear from an organization's leader like the Pope of the Catholic Church, other than protect those who need help," Smith said. "These seem like universal truths that we should be good to others who have less than we do, that we should give shelter to those who don't have it."
Smith also seemed to question the morality of people who "find themselves on the other side" of those issues.
"These were the teachings in the Bible of Jesus," Smith said. "People who find themselves on the other side of that message should consult a mirror, it seems like. Because I think that's what we're supposed to do as a people, whatever your religion.
You can watch here:
[h/t TPM]
[image via screengrab]
— —
>> Follow Ken Meyer (@KenMeyer91) on Twitter
Have a tip we should know? tips@mediaite.com