Shooting At Family Research Council Office Leaves Security Guard Wounded (UPDATED)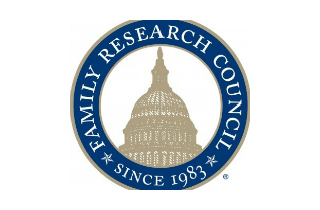 ABC's Washington, D.C., affiliate WJLA reports that a security guard at the conservative Christian lobbying group Family Research Council's office building was shot and injured late Wednesday morning.
The shooting reportedly took place near or at the FRC offices, which are located in the busy downtown D.C. area of Chinatown.

According to the reports, the guard was shot in the arm but was conscious and breathing after the incident. A suspect is reportedly in custody and was led out of the building.
In a statement posted on the FRC's website, the organization's President Tony Perkins wrote:
"The police are investigating this incident. Our first concern is with our colleague who was shot today. Our concern is for him and his family."
UPDATE: Fox News reports that the FBI is investigating the shooting as "domestic terrorism." The shooter reportedly posed as an intern, walked into the building and made statements about the group's conservative policies before opening fire.
UPDATE II: Sources told Fox that after guard took away his gun, the suspect reportedly said, "Don't shoot me, it was not about you, it was what this place stands for." NBC News' sources say that the gunman had Chik-fil-A promotional materials in backpack, along with two loaded 15-round ammo clips.
UPDATE III: CBS reports that the shooter has been identified as Floyd Corkins II of Herndon, Virginia. Corkins has reportedly been a volunteer at The DC Center for the LGBT Community for the past six months. The group's executive director describes Corkins as "kind, gentle and unassuming." Police have not officially confirmed Corkins' motive, but many have speculated he was driven by anger towards the conservative group's views on gay marriage.
A coalition of 25 gay rights groups released a statement through GLAAD condemning the shooting: "The motivation and circumstances behind today's tragedy are still unknown, but regardless of what emerges as the reason for this shooting, we utterly reject and condemn such violence. We wish for a swift and complete recovery for the victim of this terrible incident.
Watch an earlier report from Fox News below:
— —
>> Follow Andrew Kirell (@AndrewKirell) on Twitter
Have a tip we should know? tips@mediaite.com