Speculation Jared Kushner May Be the White House Person of Interest in Russia Probe Gains Steam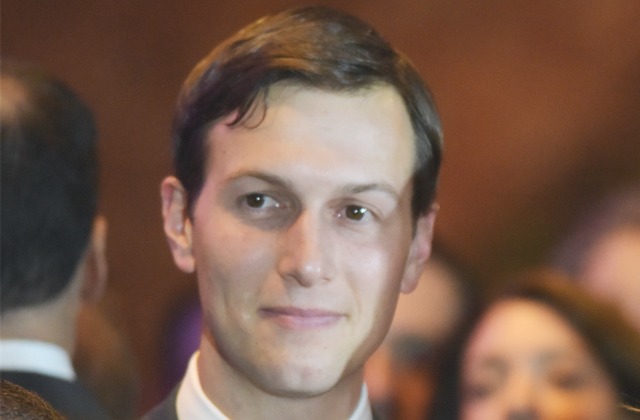 Following the Washington Post report that a White House official is being looked at as a "significant person of interest" in the investigation into Russian election interference, NBC legal analyst Ari Melber Tweeted the following:
WashPo reports:

-person of interest is a "WH official"

– 3 officials had confirmed Russia contact

– 1 of them works at WH, Jared Kushner

— Ari Melber (@AriMelber) May 19, 2017
Tweets like that from journalists and politicos, suggesting that Jared Kushner is the person of interest, were numerous on Friday:
Freudians can theorize that Jared Kushner unconsciously wishes to emulate his father by duplicating his prison record. https://t.co/gTL7usPEAj

— Frank Rich (@frankrichny) May 19, 2017
I guess we know why Jared Kushner's spokesman is on the trip

— Dan Pfeiffer (@danpfeiffer) May 19, 2017
If Jared Kushner is the one under investigation, it makes his advice to fire James Comey a HUGE deal. https://t.co/mFYsflzHXy

— Zac Petkanas (@Zac_Petkanas) May 19, 2017
Reminder: NYT reported last month that Bannon was concerned about Kushner's contact with Russians https://t.co/GZD6XpsUds pic.twitter.com/sIcFenOCoI

— Kyle Griffin (@kylegriffin1) May 19, 2017
1) So which one is under investigation?
2) Kushner has his own spokesman?! https://t.co/EAcFLhVicd

— Matt McDermott (@mattmfm) May 19, 2017
Still, no major American news organization has reported that Kushner is the person described in the Washington Post story. Following his speculative Tweet, Melber participated in a segment on For The Record, in which he did not repeat any of what he Tweeted about Kushner. And during the same segment, NBC's Ken Dilanian specifically stated that NBC News was unable to confirm the identity of the person.
Later in the show, guest Malcolm Nance, a retired US intelligence officer, said "it sounds like Jared Kushner." Host Chris Jansing quickly interrupted and said Nance's statement hasn't been confirmed.
But it appears such speculation about Kushner will only grow until it is confirmed or debunked.
[featured image via Shutterstock.com]
——
Follow Joe DePaolo (@joe_depaolo) on Twitter
Have a tip we should know? tips@mediaite.com
Joe DePaolo - Senior Editor