Stoneman Douglas Students Completely Unimpressed by Betsy DeVos Visit: 'I Don't Understand the Point'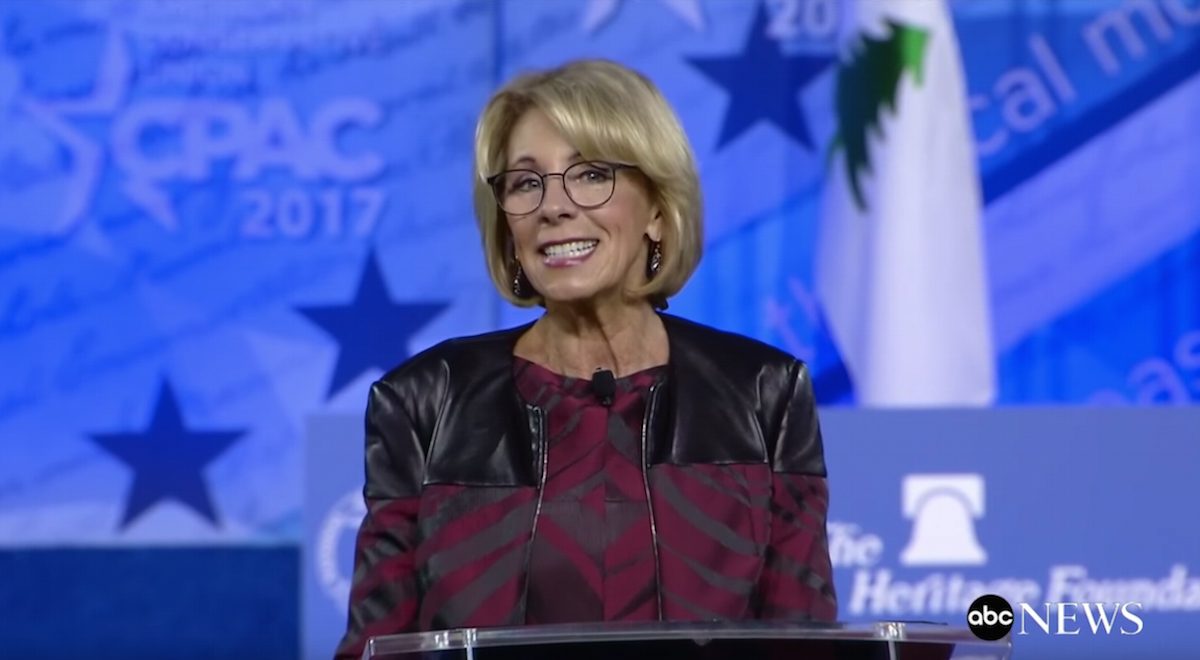 President Donald Trump's handpicked Secretary of Education, Betsy DeVos, visited Marjory Stoneman Douglas High School today, in the aftermath of last month's deadly massacre.
You'll never guess how the visit was received by the still-grieving students (spoiler alert: poorly.)
The Parkland students, many of whom have been actively engaged in the fight for gun reform since the shooting, were supremely disappointed that DeVos didn't seem all that interested in addressing their concerns, answering five short questions before going on her way.
Some students even accused her of refusing to even meet or speak with them. She did, however, pet a dog, according to one current Stoneman Douglas student. That's something.
DeVos, who was accused by some students of using the visit as something of a photo op, told a reporter afterwards that she "would love to come back in an appropriate amount of time and just sit down and talk."
As expected by this extremely tech-savvy student body, many took to social media to make their displeasure known about DeVos's short visit.
Some of the higher profile Stoneman Douglas students didn't even bother to attend, suggesting that she was not asked to appear at the school in the first place.
When questioned about the reason for her visit, DeVos said "I was just there to be there — to be with them."
[image via screenshot]
—
Follow Lawrence Bonk (@sidescrollers) on Twitter
Have a tip we should know? tips@mediaite.com