Stylist Claims Marla Maples Tried to Get Free Inauguration Day Services in Exchange for 'Exposure'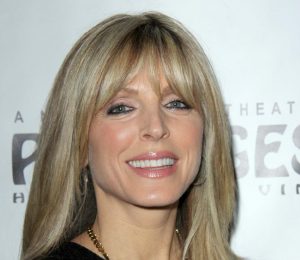 Due to her feeling disgusted by what she sees as "entitled behavior," hairstylist Tricia Kelly spoke to the Washington Post about an offer made by President-elect Donald Trump's second wife to get free hair and makeup services for Inauguration Day.
Kelly explained that she was contacted by a client of hers about an offer to style the hair of both Marla Maples and her daughter Tiffany Trump for the event. When she provided her fee, which was $150 travel plus the cost of the styling, Maples' assistant countered that the hair and makeup budget for both women was $300.
The stylist was able to come to an agreement with Maples that she would be paid $200 for her work and a makeup artist would get $150. However, the assistant then came back and ask if both artists would be willing to work for free in exchange for Maples mentioning her services on her social media accounts.
Kelly stated that she "was stunned" and that she told the assistant that she works "for a fee, not for free." She added that she typically doesn't want that type of exposure for any work she does for anyone politically connected so she doesn't offend partisans, specifically since she has well-known Democrats and Republicans as clients.
The stylist also noted that many of those clients "make far less than they do who pay full price." She said that it seemed to her that Maples and her daughters were "trying to see how much they could get for free based on their names."
After the Post tried to get Maples to comment, to no avail, Kelly said she was contacted by the client who first got her in contact with Maples. The client warned her that she was messing with the president now and that Maples is currently worried about the lifestyle she's used to due to the fact that she'll be losing child-support payments soon.
[image via screengrab]
–
Follow Justin Baragona on Twitter: @justinbaragona
Have a tip we should know? tips@mediaite.com