Sun City 2013? Eddie Levert And Mary Mary Join Stevie Wonder Florida Boycott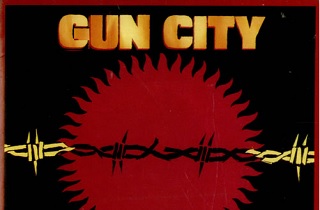 One of the concrete goals to emerge from the outrage surrounding George Zimmerman's acquittal in the killing of unarmed 17 year-old Trayvon Martin is a push to reform Florida's so-called "Stand Your Ground" law, and similar laws in other states. To that end, music legend Stevie Wonder announced a boycott of the state last week, vowing not to perform there until the law is changed. Since then, popular gospel group Mary Mary and O'Jays founder Eddie Levert have joined Wonder in promising not to play there. Could The Sunshine State become the 21st century's Sun City?
Following the "not guilty" verdict in the George Zimmerman trial, a group of protesters took up residence in Governor Rick Scott's (R-FL) office demanding  a special legislative seeion to pass the Trayvon Martin Civil Rights Act, which would repeal Florida's Stand Your Ground law. The Dream Defenders began occupying Gov. Scott's office early last week, and are still at it. Scott has said he supports the law and won't call a special session, but has agreed to send an official to talk to the group about juvenile justice issues.
Along with pressure from the President, and even some Republicans, the boycott that Stevie Wonder began has the potential to move obstinate lawmakers. That boycott has been joined by two more popular black acts:
O'Jays lead singer Eddie Levert, along with gospel super group Mary Mary are also going to avoid performing in Florida.

"I, Eddie Levert will not play Florida until they change their gun laws," Levert said on Twitter. "I'm going to join Mr. Stevie Wonder in his boycott of Florida."

Mary Mary also made a firm statement in support of the Martin family.
"We will stand with Stevie Wonder and boycott Florida until the Stand Your Ground law is changed.  We love our fans but we must do something," they said.

"We understand a 'no' from us isn't as big as a 'no' from Stevie Wonder but if all our voices join together we can really change things."
As any child of the eighties will tell you, that decade was known for socially-conscious supergroup projects like Band Aid and Live Aid, but one of the less widely-known such projects packed an outsize cultural punch. Artists United Against Apartheid, led by Springsteen sideman and Sopranos star Little Steven Van Zandt,  produced the most musically accomplished song of the social conscience supergroup era, Sun City, and were also very effective at shaming any artist who defied a United Nations sanction against South Africa by playing at the song's eponymous resort:
The song didn't make nearly as much money as tunes like We Are The World, but made a huge impression on that generation, shining a light on artists who seemed to place money above social conscience. The recording also featured a considerably more diverse roster of artists than others of the genre, and eschewed sentimentality in favor of a defiant tone.
Three artists do not a movement make, but if the Florida boycott picks up momentum, it could be much more effective than Sun City was, particularly in the age of social media and digital music. Unlike in the 80s, live music now makes up 58% of the music industry's revenues, which could mean some real pressure on Rick Scott to keep Florida from becoming just a great place to catch a Ted Nugent show.
Have a tip we should know? tips@mediaite.com