Texas Judge Rules State May Continue Denying Birth Certificates to Immigrants' Kids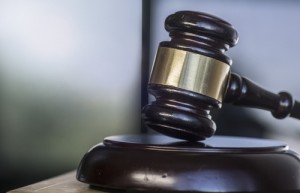 A federal judge in Austin, Texas has ruled in favor of state health officials who refuse to approve immigrant families' requests for birth certificates for children born in the United States.
According to the Associated Press, U.S. District Judge Robert Pitman acknowledged the "heartfelt, compelling and persuasive" arguments of the families who plead their case before him, but denied the emergency injunction. The families' original attempt to obtain birth certificates for their newborns in Texas was denied by the state's Department of State Health Services due to ineligible identification.
Judge Pitman ultimately argued that there was "not enough without substantiating evidence to carry the burden necessary to grant relief."
"A birth certificate is a vital and important document," he said. "As such, Texas has a clear interest in protecting access to that document."
The families, whose identifies were not released, had asked their lawyers to intervene when state health officials denied their request for birth certificates. Their original inquiries were denied because the state did not recognize their matriculas consulares, special identification cards issued by Mexican consulates to their citizens living and working in America.
At issue are what many Republicans and anti-illegal immigration advocates call "anchor babies," American-born children whose parents illegally immigrated into the county. While the parents in the Texas case did enter the country illegally from Mexico, their children technically did not, and are therefor protected by the U.S. Constitution's 14th Amendment. (Again, technically.)
While Texas Attorney General Ken Paxton praised the ruling in a statement, calling it "an important first step in ensuring the integrity of birth certificates," Judge Pitman was not entirely dismissive of the families' legal arguments.
[h/t Associated Press]
[Image via Shutterstock.com]
— —
>> Follow Andrew Husband (@AndrewHusband) on Twitter
Have a tip we should know? tips@mediaite.com