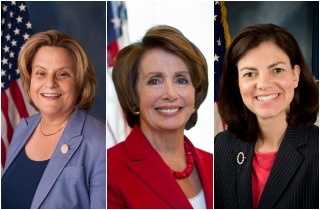 If you, like this humble scribe, live in our nation's capital, you might have noticed hand-drawn portraits of female lawmakers popping up around the city. The massive public art project is the work of artist Stephanie Rudig in an attempt to celebrate female lawmakers and raise awareness about equal representation — in particular, the 103 women of the 113th U.S. Congress and a record 104 women of the new 114th U.S. Congress.
Rudig, a designer for National Geographic Kids magazine, told National Journal she has spent the last two years drawing portraits of every woman in Congress. It's a project she calls "SHE-SPAN." When the new Congress began its term in January, Rudig and some friends canvassed the entire city in order to "pay homage to their accomplishments."
"To stumble upon one of those portraits, and to see one individual woman, puts a face to the problem," she told National Journal. "I like making it not only about the women as a group but zooming in on each woman in particular, and giving an identity to this larger issue of political representation."
Rudig said she was first inspired by a controversial 2012 Congressional hearing about women's health issues that featured a panel of mostly men, which left her "very frustrated and angry."
If you're a D.C. resident, you can find the portraits on telephone polls, bus stops, and streetlights throughout the city.
Check out some photos, via National Journal, Stephan Rudig, and Judy Doom, featuring Sen. Kelly Ayotte (R-NH) and Reps. Nancy Pelosi (D-CA) and Ileana Ros-Lehtinen (R-FL).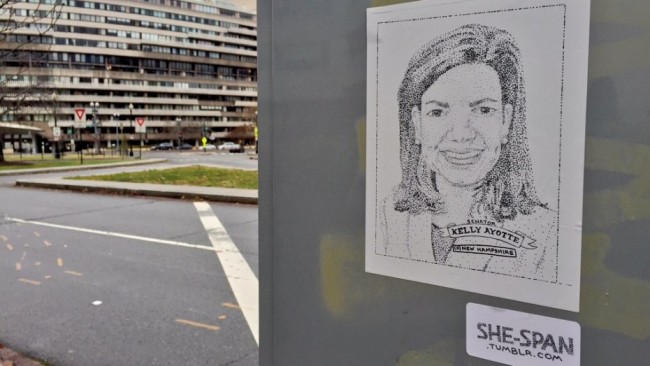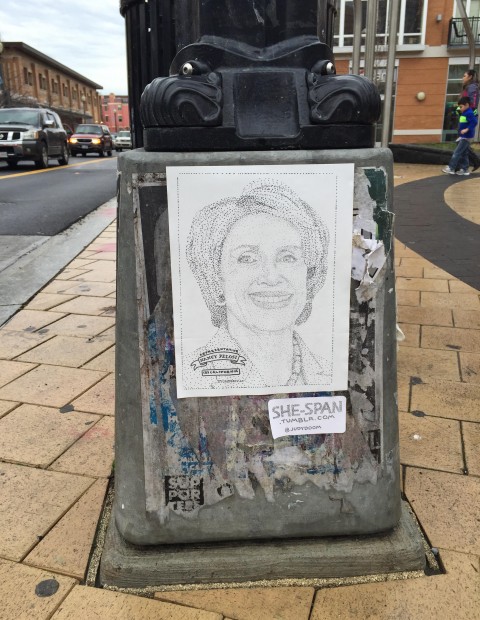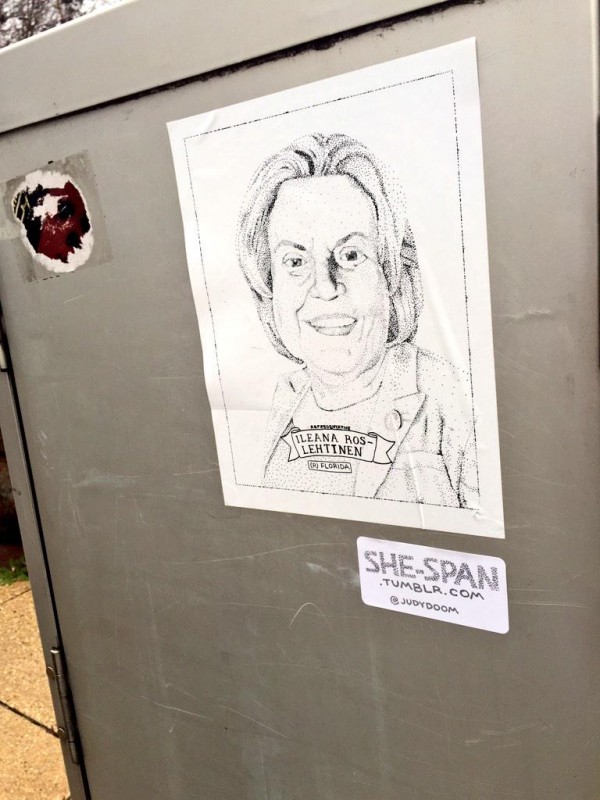 [Featured images via U.S. Congress]
— —
>>Follow Andrew Desiderio (@forza_desiderio) on Twitter
Have a tip we should know? tips@mediaite.com