This Week in Trump Administration Lies: From Bowling Green To Scotland and Beyond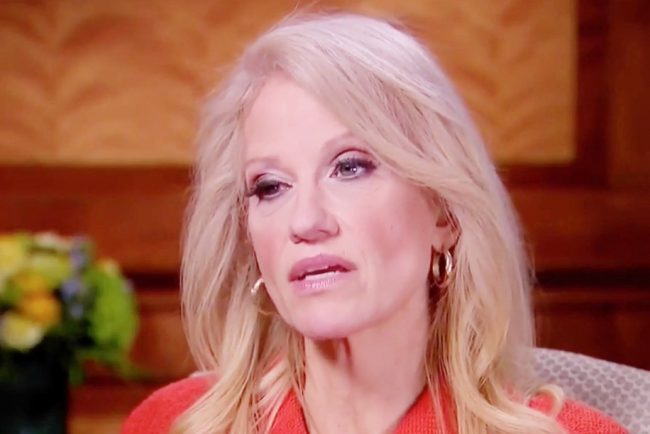 We're back! Another week, another post of the administration's lies to wade through.
On January 27th, you'll recall, Donald Trump held a joint press conference with Britain's prime minister, Theresa May. During it, he swore he was in Scotland the day before Brexit happened. He was in New York on June 22; this writer was in the room with him at the time. Brexit was decided on June 23.
On the 31st, White House Press Secretary Sean Spicer insisted that the travel ban is not a ban at all. He swore that the media was responsible for that use of that word. That was not true. He and Trump both used the word "ban" well before he said that.
Fast forward to February 2. Spicer claimed that that Iran was being put "on notice" because of "Iran's additional hostile actions that it took against our Navy vessel are ones that we are very clear are not going to sit by and take." That, too, is not true. As we told you, the attack in question was by Houthis on a Saudi ship, not Iran on an American ship.
Also on the 2nd, Kellyanne Conway claimed that certain leaks were not going to the press from within the White House. CNN's Jake Tapper stated simply that "she actually has no idea."
Back up a minute to the 1st, now, because this lie was from the White House, though it was more or less a lie of omission. Spicer had to own up to the fact that the White House allowed people to believe that Judge Thomas Hardiman was coming to D.C. ahead of the big announcement regarding Trump's pick for the Supreme Court nomination. Hardiman was not going to D.C. That was just to build drama.
Last but not least, we have the biggest lie of the week. Like last week, this one was from Conway. Last night, to back up Trump's travel ban, she shamed the media for not accurately covering the Iraqi-conducted Bowling Green Massacre.
That massacre simply never happened.
Check back next week for more.
[image: screengrab]
Have a tip we should know? tips@mediaite.com