Those Pro-Trump White Nationalist Robocalls Are Back — Now in Wisconsin (AUDIO)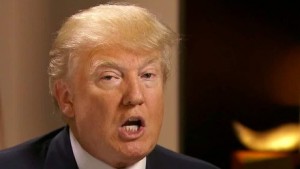 The white nationalist group that sent pro-Trump robocalls to voters in Iowa and New Hampshire is at it again.
The latest robocall, targeted at Badger State voters, features an older woman, who identifies as a member of the white nationalist American Freedom Party (AFP), telling listeners: "I am voting for Donald Trump because he will not only be presidential, he will put America first. Furthermore, he will respect all women and will help preserve Western civilization. If you vote for Donald Trump, he will be a fine president. He will select the very best persons to be in his cabinet. And the entire world will benefit from his leadership."
The robocall is somewhat less incendiary that previous AFP calls, which told voters: "We don't need Muslims. We need smart, well-educated white people."
These calls were paid for by William Daniel Johnson, a Los Angeles attorney and president of the AMF. Johnson has expressed a desire to create "a white ethno-state" since "that's the only way western civilization and the white race will survive." He is identified by name (and as a "white nationalist") at the end of the robocall.
The AFP was "initially established by racist Southern California skinheads," and "aims to deport immigrants and return the United States to white rule," according to the Southern Poverty Law Center.
The AMF was responsible for previously disseminating a bizarre list of proposed members of Donald Trump's cabinet. Johnson was also behind the launch of a 24/7 telephone hotline that provides  legal and psychological support for Trump supporters.
Trump has disavowed Johnson's support and the call ends by noting that the AFP is not affiliated with his campaign.
[h/t and audio Milwaukee Journal-Sentinel]
Have a tip we should know? tips@mediaite.com