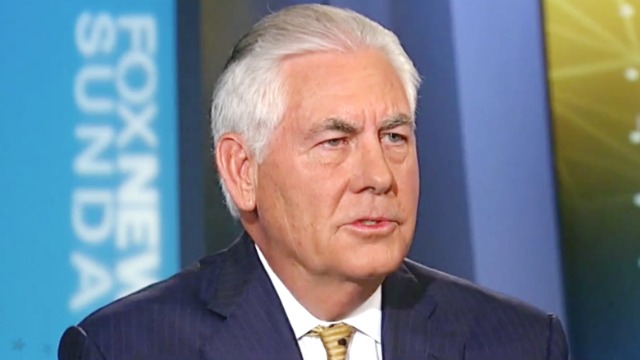 A new report says that Secretary of State Rex Tillerson isn't sending people from the State Dept. to accompany Ivanka Trump on her trip to India.
Trump is going to India next week for the Global Entrepreneurship Summit, but according to CNN, Tillerson isn't sending a delegation to accompany her:
Multiple State Department officials, as well as a source close to the White House, have told CNN Tillerson's decision not to send senior State Department officials to this year's Global Entrepreneurship Summit, being held in India next week, is not related to his key project of slashing the Department's budget, and is more to do with the fact Ivanka Trump is leading the US delegation this year…

The State Department puts on the large yearly event, which Secretary of State John Kerry and even President Obama attended multiple times. But this year, according to one senior State Department official: "No one higher than the deputy assistant secretary is allowed to participate. The secretary and his top staff have insisted on approving all travel– even the most minute details."

"They (Tillerson and his staff) won't send someone senior because they don't want to bolster Ivanka. It's now another rift between the White House and State at a time when Rex Tillerson doesn't need any more problems with the President," the official added.
This, of course, comes after high-profile friction between the White House and Tillerson, particularly with that infamous "moron" comment he reportedly made and the President's public undermining of his Secretary of State on Twitter.
One source close to the White House told CNN, "Rex doesn't like the fact that he's supposed to be our nation's top diplomat, and Jared and now Ivanka have stepped all over Rex Tillerson for a long time."
[image via screengrab]
— —
Follow Josh Feldman on Twitter: @feldmaniac
Have a tip we should know? tips@mediaite.com
Josh Feldman - Senior Editor