Time Magazine Features Illustration of Dr. Christine Blasey Ford Comprised of Words of her Testimony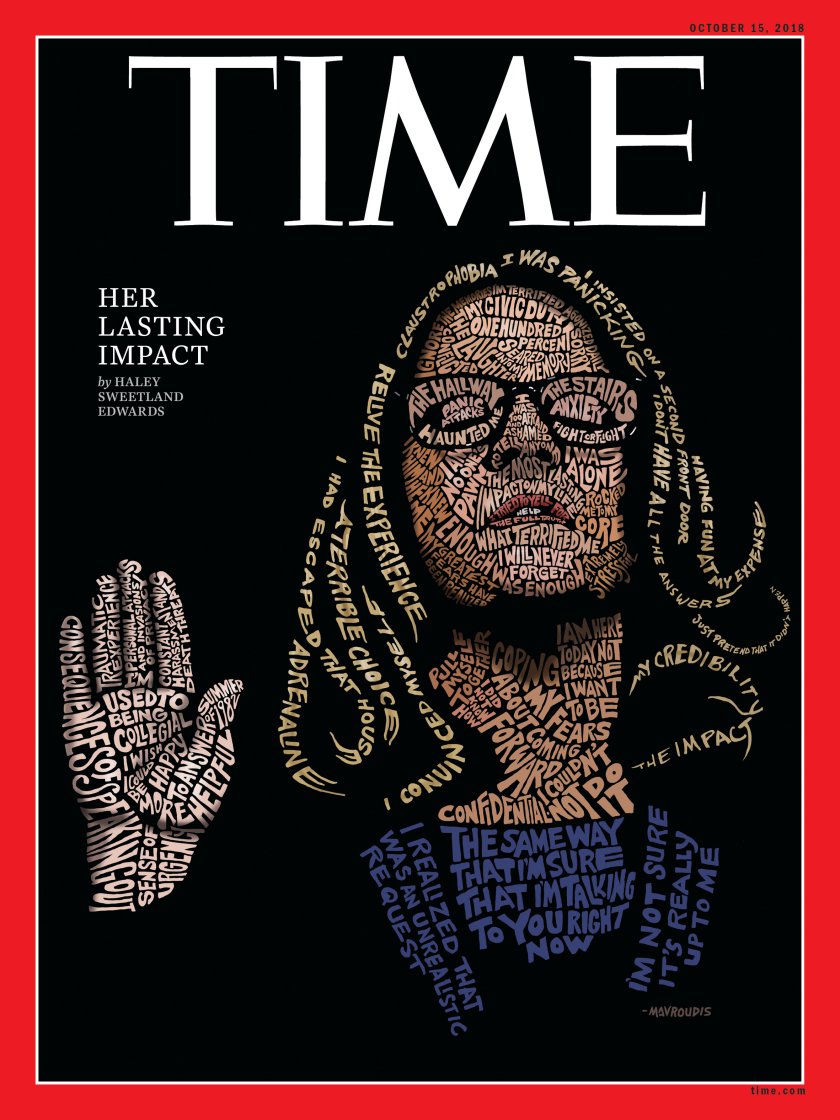 The recent issue of Time Magazine features a stunning illustration of Dr. Christing Blasey Ford taking an oath before the Senate Justice Committee, but her image is comprised solely of words she revealed under testimony.
The illustration, created for Time by artists John Mavroudis, comes out on newsstands on the very day in which the U.S. Senate is reviewing a renewed FBI investigation into Ford's allegations of sexual assault by Supreme Court nominee Brett Kavanaugh.
It's not yet clear what the updated background check will reveal — or how it will affect a Senate confirmation vote — but numerous media reports are suggesting that no new information was f0und to corroborate the recent allegations.
This cover is certain to become yet another piece of evidence in the Rorschach Test era we find ourselves. The left will see it as an honorable portrait of an individual ridiculed by the President for political reasons, while conservatives will see a heavy-handed and biased play by a duplicitous mainstream media. Fun!
Have a tip we should know? tips@mediaite.com