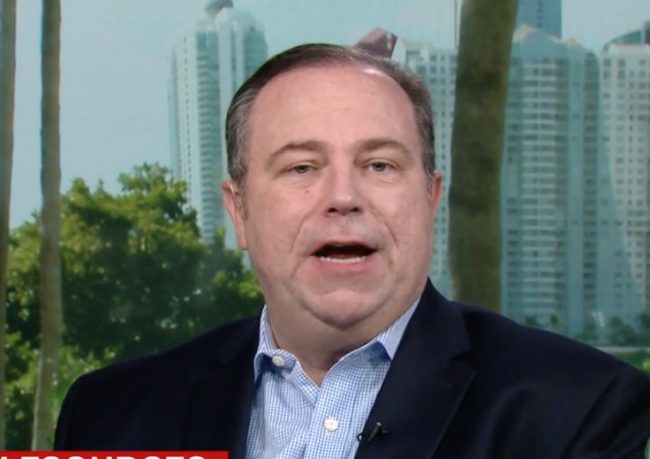 A top confidant of Donald Trump's has an idea about what the President should do for bipartisan outreach.
NewsMax CEO Chris Ruddy has been a Trump supporter for a long time. Seriously, he was on the Trump Train in 2011. Yesterday, the trusted pal told Business Insider he thinks the President should approach Ruth Bader Ginsburg with a deal: If the older woman leaves the Supreme Court, he will appoint President Obama's nominee, Merrick Garland, to fill her place.
Recently, the Senate used the "nuclear option" to ensure that Trump's nominee, Neil Gorsuch, was confirmed. Ruddy was not a fan, saying:
I think they made a big mistake by pulling the nuclear option. I wrote about it. I said they should not have done it. I think that he still should pick Merrick Garland and do a deal. Ruth Bader Ginsburg wants to retire, and I think they should swap her out, give her an offer where they would put Merrick Garland on the Supreme Court. They would remove a very liberal Democrat with a moderate, consensus Democrat, who I think Garland is. And I think it would be a huge move and a sign for Trump that he's willing to break through the political ice.
The idea makes sense, of course. Ginsburg might be more willing to vacate her spot if she believes it will be filled with someone more ideologically aligned with her. Now, we just wait and see if DJT approaches RBG.
[image: screengrab]
Have a tip we should know? tips@mediaite.com