Trump Accidentally Tweets That Dems Are Pushing 'False Acquisitions' Against Kavanaugh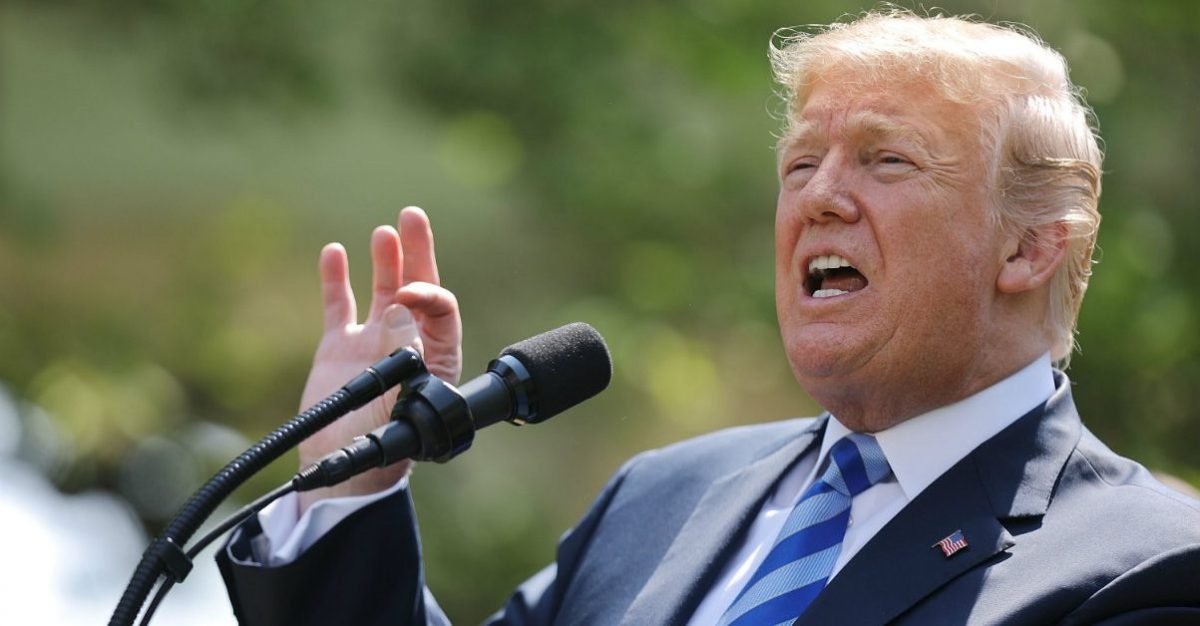 On Monday night, President Donald Trump took to Twitter to blast Democrats over their handling of the sexual misconduct claims made against his Supreme Court nominee Judge Brett Kavanaugh.
Within the last two weeks, Kavanaugh has faced multiple allegations, the first being from Dr. Christine Blasey Ford in a letter sent to Democratic lawmakers in July with a claim from when the two of them were in high school And on Sunday, Deborah Ramirez alleged Kavanaugh sexually assaulted her in college. Kavanaugh has categorically denied these allegations, even the one being floated by Michael Avenatti.
Early on, the president had a rather calm demeanor when weighing in on the controversy. But lately, he has expressed his frustrations on Twitter.
In an already deleted tweet, Trump said the following:
"The Democrats are working hard to destroy a wonderful man, a man who has the potential to be one of our greatest Supreme Court Justices ever, with an array of False Acquisitions the likes of which have never been seen before!" Trump tweeted.
It's safe to assume that the president meant to say "False Accusations," not "False Acquisitions."
He quickly returned to Twitter with the error-free tweet.
The Democrats are working hard to destroy a wonderful man, and a man who has the potential to be one of our greatest Supreme Court Justices ever, with an array of False Accusations the likes of which have never been seen before!

— Donald J. Trump (@realDonaldTrump) September 25, 2018
[image via Getty]
Have a tip we should know? tips@mediaite.com