'Trump Is Wrong': WikiLeaks Slams POTUS Over Manning Criticism, Exposes Hypocrisy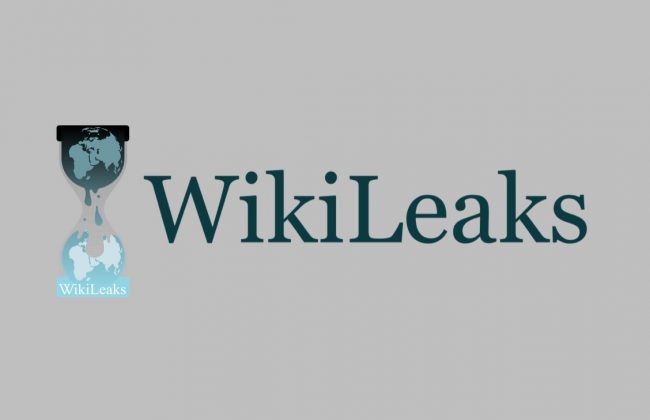 It was during a campaign stop in Wilkes-Barre, Pennsylvania in October when then-candidate Donald Trump took to the podium in front of thousands of screaming supporters and declared, "I love WikiLeaks." As chants of "LOCK HER UP" permeated from the crowd, the man who would win the presidential election weeks later continued, "It's amazing how nothing is secret today when you talk about the Internet," referencing the fact that WikiLeaks had just leaked portions of Hillary Clinton's paid Wall Street speeches.
Furthermore, many have alleged a coordinated and focused effort by the Julian Assange-helmed site to favor Trump's chances of White House success over those of Clinton, though a WikiLeaks editor once claimed if they had incriminating information on Trump it would be released. Suspicion continued to mount day after day as WikiLeaks leaked emails from former Clinton campaign Chairman John Podesta, hammering Clinton's candidacy in a drip-drip-drip of daily controversies.
But when President Barack Obama abruptly commuted the sentence of Chelsea Manning, the disgraced former Army private who leaked classified information directly to WikiLeaks in 2013, many noted that it put Trump in a peculiar position; would he support the actions of his Democratic predecessor — which essentially forgave the WikiLeaks leaker — or be critical of the move?
This morning, we got our answer. Just minutes after a Fox News chyron blasted the words "UNGRATEFUL TRAITOR" in regards to a story about Manning, President Trump took to Twitter to use the same exact language in his criticism.
Ungrateful TRAITOR Chelsea Manning, who should never have been released from prison, is now calling President Obama a weak leader. Terrible!

— Donald J. Trump (@realDonaldTrump) January 26, 2017
As for WikiLeaks' official response? Directly: "Trump is wrong."
WikiLeaks took its own social media feeds in response to POTUS, slamming his criticism and exposing a fair bit of presidential hypocrisy in the process.
Trump is wrong. Manning was found innocent of "aiding the enemy" & Pentagon admitted under oath no-one harmed https://t.co/HxL1crB75M

— WikiLeaks (@wikileaks) January 26, 2017
Trump denounces Manning for agreeing with him. Compare: https://t.co/HxL1crB75M pic.twitter.com/zxoocRmvTY

— WikiLeaks (@wikileaks) January 26, 2017
How will President Trump respond to WikiLeaks? Keep your eyes on his Twitter account. Then again, perhaps the New York Post or LifeZette will ask press secretary Sean Spicer all about it in today's presser…
—
J.D. Durkin (@jivedurkey) is an editorial producer and columnist at Mediaite.
Have a tip we should know? tips@mediaite.com