Trump Reportedly Angry at GOP FL Gov. Candidate Ron DeSantis for Being 'Disloyal'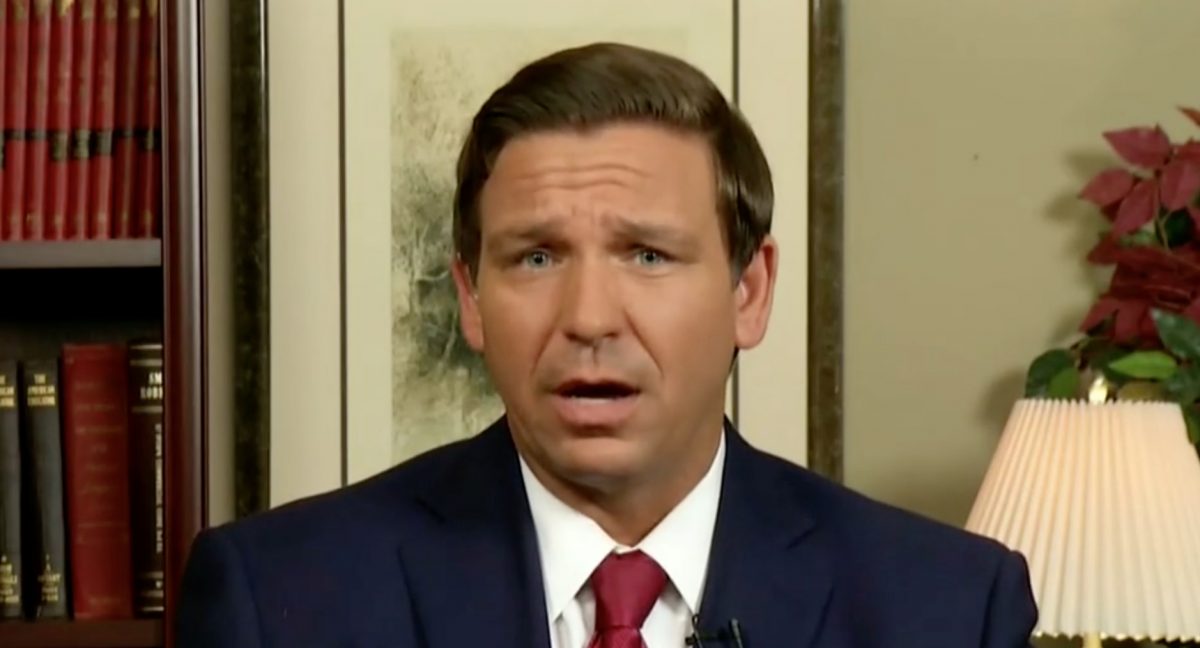 You may remember that when President Donald Trump started questioning the Puerto Rico death toll of 2,975, Ron DeSantis––the Republican candidate for Florida governor––distanced himself from the President's remarks.
"He doesn't believe any loss of life has been inflated," a statement from his campaign said.
.@RonDeSantisFL camp responds to @realDonaldTrump claim this morning that the 3,000 deaths in Puerto Rico after Hurricane Maria is an inflated number pic.twitter.com/iU1sj6W5cm

— Christopher Heath (@CHeathWFTV) September 13, 2018
After that, Fox Business' Lou Dobbs raged at DeSantis and Rick Scott for, essentially, betraying the president.
And now it turns out Trump himself wasn't particularly happy with DeSantis (whom he endorsed in the gubernatorial primary). Per Politico:
The president has told close associates in recent days that he views DeSantis — who won his Aug. 28 GOP primary thanks to Trump's strong support — as profoundly disloyal for distancing himself from the president's assertion that the Hurricane Maria death toll was inflated by Democrats for political purposes…

Trump views the former congressman as politically indebted to him, people familiar with the president's thinking say, because he believes DeSantis owes his electoral success to him. The president has privately maintained that he was correct with his comments about the hurricane's death toll, and has expressed frustration that DeSantis crossed him on the matter.
The DeSantis campaign said in a statement to Politico, "Ron DeSantis knows first-hand that President Trump honored all requests for Hurricane Maria relief and it is sad, though predictable, that Democrats are wrongly politicizing this issue and that the media is constantly trying to drive a wedge between the president and members of his own party."
After DeSantis won the primary, Trump tweeted out his endorsement again:
Congressman Ron DeSantis is a special person who has done an incredible job. He is running in Tuesdays Primary for Governor of Florida….Strong on Crime, Borders and wants Low Taxes. He will be a great Governor and has my full and total Endorsement!

— Donald J. Trump (@realDonaldTrump) August 27, 2018
[image via screengrab]
Have a tip we should know? tips@mediaite.com
Josh Feldman - Senior Editor