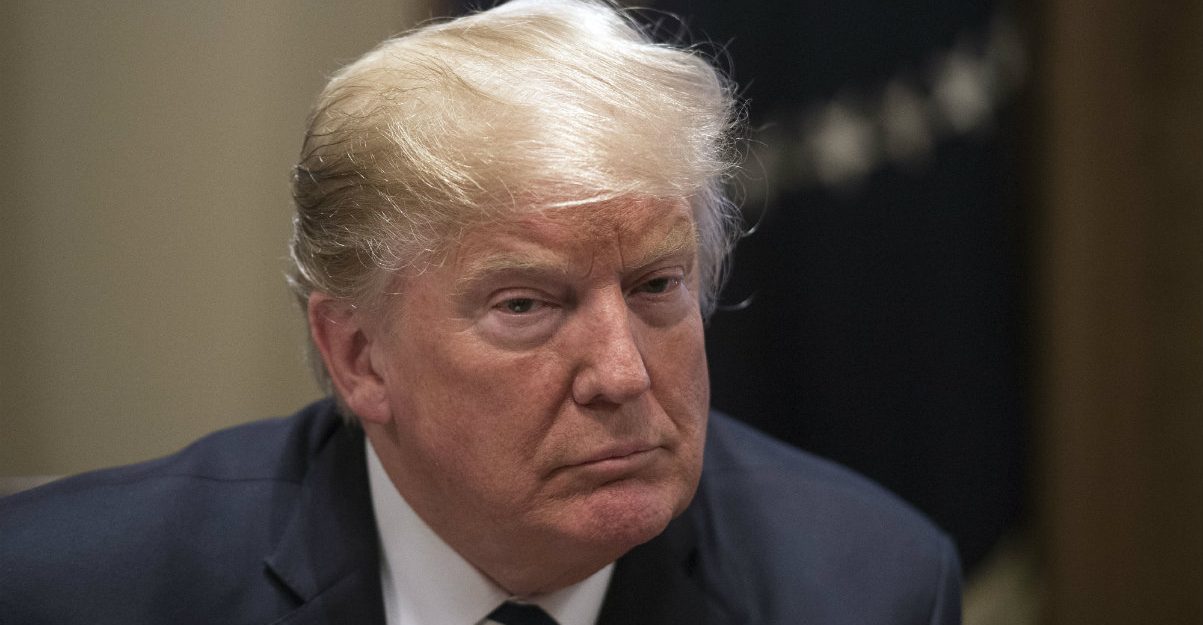 President Donald Trump went after the Transportation Security Administration in a late night tweet, calling the agency out over a 2-year-old video that the department addressed a long time ago.
Late at night on Tuesday, Trump retweeted a video from comedian Larry the Cable Guy, which, in turn, was being circulated by actor and right-wing conspiracy theorist James Woods. The video shows a young man being patted down by a TSA official at a security checkpoint.
"Not a good situation!" Trump remarked.
Not a good situation! https://t.co/uaMcSrX4yM

— Donald J. Trump (@realDonaldTrump) March 20, 2019
Washington Post has explained how the video recently picked up traction among followers of QAnon, the ever-mutating conspiracy theory about the president's supposed battle against the "deep state" and globalist pedophiles. As for Trump, he has said nothing about the fact that the pat-down happened back in 2017, nor the fact that the TSA previously released a "mythbuster" blog to address concerns about it when it happened.
The TSA said the boy was patted-down after the laptop he was carrying got picked up on security scanners. The agency explained that the pat-down was standard procedure in this situation, that it went on for only two minutes, and that the whole thing was done under the supervision of the boy's mother and two police officers that were present to address her concerns.
"We get it. Nobody likes to be patted down. And nobody likes to see their loved ones patted down, especially children," the blog says. "TSA screens thousands of families every day, and our officers are trained to communicate with parents, explain screening procedures before they begin, and find the best way to get everyone to their plane safely and efficiently."
The blog goes on with a list of guidelines for the TSA's pat-down screenings.
[Photo via Nicholas Kamm/Getty Images]
— —
>> Follow Ken Meyer (@KenMeyer91) on Twitter
Have a tip we should know? tips@mediaite.com