Trump Tweets 'Scam' Carter Page FISA Warrants 'Confirm with Little Doubt' The 'Witch Hunt Rigged'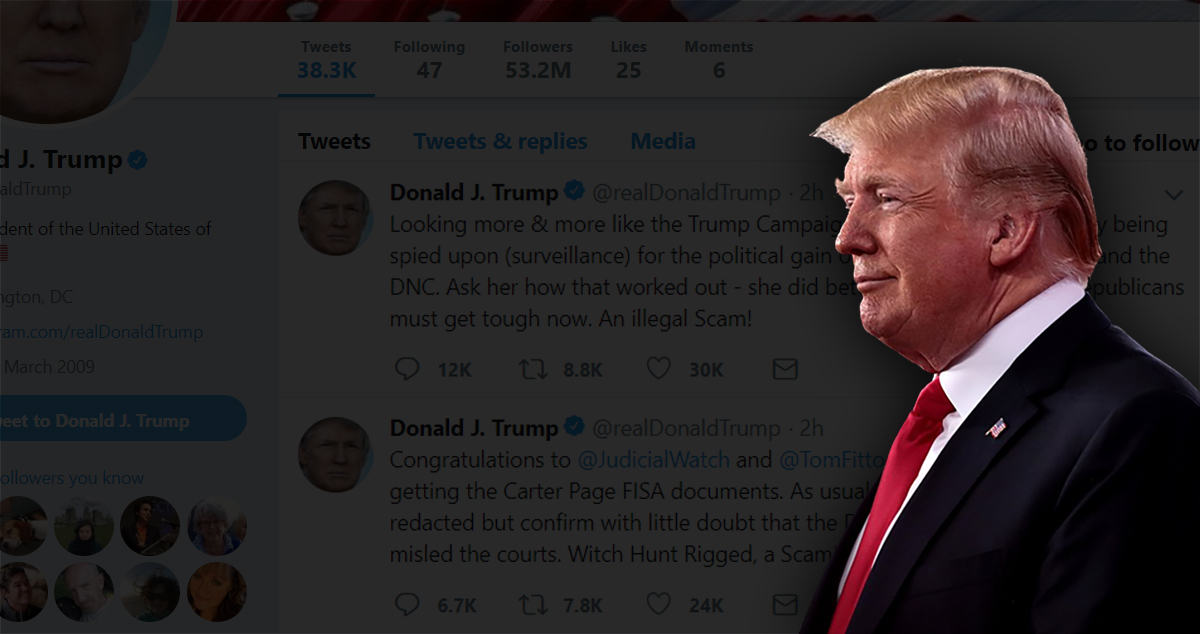 On Saturday, the Carter Page FISA warrants were released, which are the warrants that allowed the original wiretap of the former campaign adviser. The 472-pages are heavily redacted but news organizations are going through them quickly, and this morning President Donald Trump tweeted his early hot take.
The first two tweets went up around 6:45 a.m.
Congratulations to @JudicialWatch and @TomFitton on being successful in getting the Carter Page FISA documents. As usual they are ridiculously heavily redacted but confirm with little doubt that the Department of "Justice" and FBI misled the courts. Witch Hunt Rigged, a Scam!

— Donald J. Trump (@realDonaldTrump) July 22, 2018
Looking more & more like the Trump Campaign for President was illegally being spied upon (surveillance) for the political gain of Crooked Hillary Clinton and the DNC. Ask her how that worked out – she did better with Crazy Bernie. Republicans must get tough now. An illegal Scam!

— Donald J. Trump (@realDonaldTrump) July 22, 2018
The President followed up just a few moments ago.
Andrew McCarthy – "I said this could never happen. This is so bad that they should be looking at the judges who signed off on this stuff, not just the people who gave it. It is so bad it screams out at you." On the whole FISA scam which led to the rigged Mueller Witch Hunt!

— Donald J. Trump (@realDonaldTrump) July 22, 2018
There will surely be more throughout the day.
[Featured image via screengrab]
—
Follow Caleb Howe (@CalebHowe) on Twitter
Have a tip we should know? tips@mediaite.com