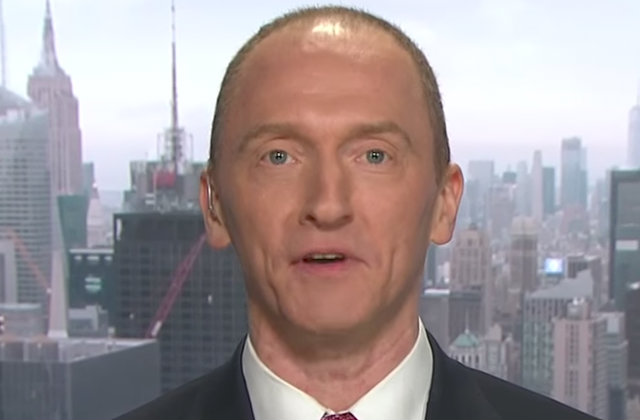 The information in the Nunes memo about the FISA warrant to surveil Carter Page, instead of answering questions, only raised more, including: what exactly do the underlying documents say?
That is what The New York Times would like to know. The Times revealed in a report this afternoon that they have asked for these documents to be unsealed, and they are pretty directly citing President Trump's decision on the memo:
Normally, even the existence of such material is a closely guarded secret. While applications for criminal wiretaps often eventually become public, the government has refused to disclose the contents of applications for intelligence wiretaps — even to defendants who are later prosecuted on the basis of information derived from them.

But President Trump lowered the shield of secrecy surrounding such materials on Friday by declassifying the Republican memo about Mr. Page, after finding that the public interest in disclosing its contents outweighed any need to protect the information. Because Mr. Trump did so, the Times argues, there is no longer a justification "for the Page warrant orders and application materials to be withheld in their entirety," and "disclosure would serve the public interest."
The Nunes memo claims that the political background of information given to the FISA court was not properly disclosed, and that Andrew McCabe said a warrant would not have been sought without the dossier.
As the Times notes, though, "Democrats who have seen the underlying materials say the Republican memo contains serious material inaccuracies and omissions."
[image via screengrab]
— —
Follow Josh Feldman on Twitter: @feldmaniac
Have a tip we should know? tips@mediaite.com
Josh Feldman - Senior Editor