Trump Quotes Fox & Friends Host Pete Hegseth to Rail Against Carter Page FISA Documents
In an attempt to deflect suspicion away from a recently revealed FISA warrant calling his former adviser Carter Page a conspirator with the Russian government, President Donald Trump looked to the words of his friend, Fox & Friends' Pete Hegseth.
During his show Sunday, Hegseth bashed the legitimacy of the warrant to surveil Page, within which lies a key paragraph stating the FBI believes he was acting as a foreign agent and engaging in intelligence activities, the details of which remain unclear.
Trump, a known Fox & Friends fan, then tweeted out a (roughly) transcribed quote from the show host:
.@PeteHegseth on @FoxNews "Source #1 was the (Fake) Dossier. Yes, the Dirty Dossier, paid for by Democrats as a hit piece against Trump, and looking for information that could discredit Candidate #1 Trump. Carter Page was just the foot to surveil the Trump campaign…" ILLEGAL!

— Donald J. Trump (@realDonaldTrump) July 22, 2018
The new allegations against Page have been a target of the president's ire since they surfaced Saturday evening, prompting him to engage in a series of tweetstorms calling out Democrats, the Mueller probe and most recently, lingering criticism of his Helsinki, Finland summit with Russian President Vladimir Putin.
I had a GREAT meeting with Putin and the Fake News used every bit of their energy to try and disparage it. So bad for our country!

— Donald J. Trump (@realDonaldTrump) July 22, 2018
The newly released warrant has ignited tensions between both sides of the aisle, Republicans arguing it shows the FBI and the Justice Department tried to sabotage the Trump campaign. Democrats contend it is part of a necessary investigation into growing links between the president's associates and Russia.
Watch the clip above via Fox News.
[Image via screengrab]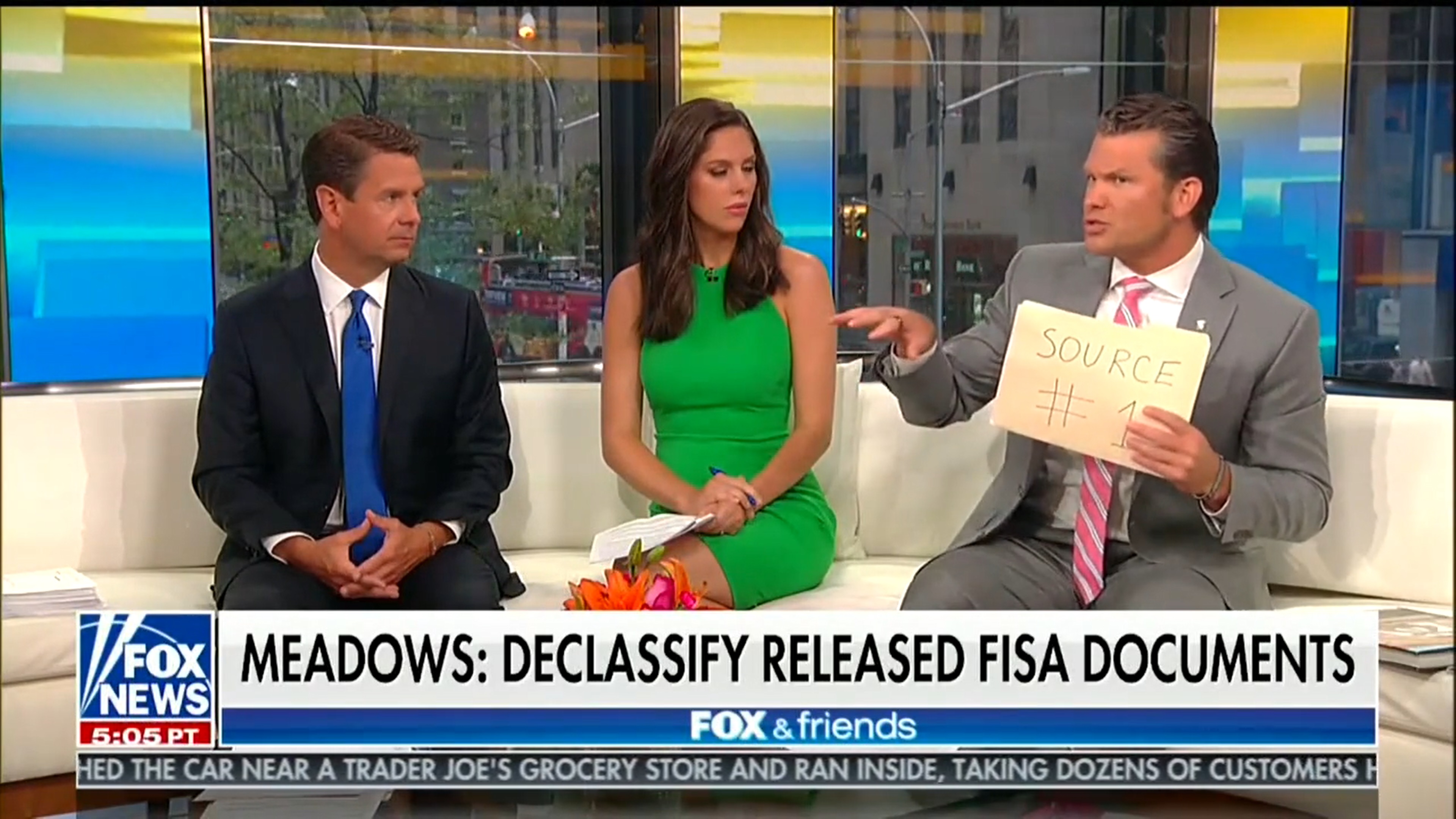 Follow Amy Russo on Twitter: @amymrusso
Have a tip we should know? tips@mediaite.com