Trump's Anger Over Being Told What To Do Reportedly Behind His 'Both Sides' Remarks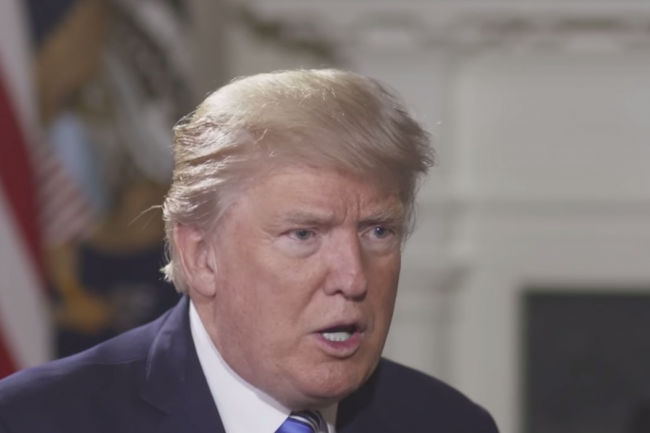 The White House is once again embroiled in a crisis of the self-inflicted kind due to completely avoidable comments made by President Donald Trump. Following his highly criticized response to the Charlottesville violence on Saturday, Trump half-heartedly delivered prepared remarks condemning white supremacists two days later, only to double-down on his initial remarks on Tuesday.
According to a new report out by Politico, it was a combination of the president's anger and stubbornness that led to not only his infamous "both sides" comments, but also other recent headache-inducing moments for the administrations, such as his announcement of a military transgender ban, threatening North Korea with "fire and fury," and picking a fight with Senate Majority Leader Mitch McConnell.
Per one White House adviser, the president decided to defend the alt-right because he was upset about being pressured to amend his first comments on Charlottesville.
"In some ways, Trump would rather have people calling him racist than say he backed down the minute he was wrong," one adviser to the White House said on Wednesday about Charlottesville. "This may turn into the biggest mess of his presidency because he is stubborn and doesn't realize how bad this is getting."
Politico also provided this amazing observation from those in the administration about what "triggers" Trump into going off:
White House officials and informal advisers say the triggers for his temper are if he thinks someone is lying to him, if he's caught by surprise, if someone criticizes him, or if someone stops him from trying to do something or seeks to control him.
It was also noted in the piece that Trump decided to send out his tweets announcing the transgender ban because he wanted to show his lawyers who was boss after they kept telling him what he couldn't do regarding the proposal. He let his lawyers know that it's his job to make decisions and their job to figure out how to implement it," per one adviser.
[image via screengrab]
—
Follow Justin Baragona on Twitter: @justinbaragona
Have a tip we should know? tips@mediaite.com