Twitter Goes Off Over Another Sudden Trump Shake-Up: 'Shulkin Got Tillerson'd'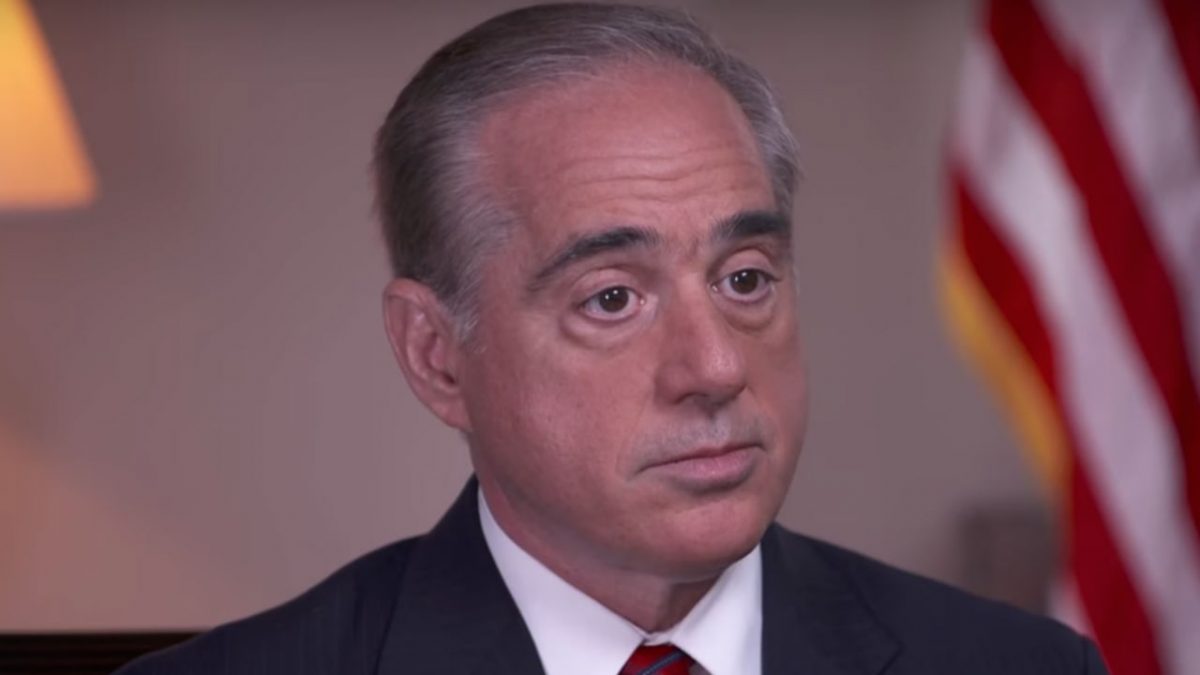 In the parade of people being given the boot from President Donald Trump's White House, many speculated that Veterans Affairs Secretary David Shulkin would be next.
He was, but the person picked to replace him, White House physician Dr. Ronny Jackson, was out of left field even for Trump.
It seemed to many that the most likely candidate for the job was Fox News' Pete Hegseth, so when the job went to Jackson – who a couple of months ago gave the president a clean bill of health in front of the press – Twitter was even more stymied than usual (and that's pretty stymied).
Luckily, the memes were as free-flowing as the confusion:
does Donald Trump genuinely think he is supposed to eliminate someone each week

— Alexandra Petri (@petridishes) July 28, 2017
VA Secretary David Shulkin is now a veteran of the Trump administration! Who will be the next to go?! #TheCelebrityAppresident pic.twitter.com/RgBAGHkbli

— The Daily Show (@TheDailyShow) March 28, 2018
At a bill-signing ceremony in June, Trump teased that the secretary need never worry about hearing his "Apprentice"-era catchphrase, "You're fired."

"We'll never have to use those words on our David," the president said. "We will never use those words on you, that's for sure." https://t.co/Qo3tyRPM83

— Olivia Victoria Gazis (@Olivia_Gazis) March 28, 2018
There were lots of names floated in the search to replace David Shulkin as VA secretary. Rick Perry, Pete Hegseth, etc. I'm not sure anyone predicted it would be the president's physician.

— Kaitlan Collins (@kaitlancollins) March 28, 2018
HOW MUCH DO YOU KNOW ABOUT HOUSING AND URBAN DEVELOPMENT pic.twitter.com/49fW56ApX1

— Simon Maloy (@SimonMaloy) March 28, 2018
One immediate point: it's unclear how he is remotely qualified to run the second largest agency in the federal government. https://t.co/gOZ6yHSaHH

— Jonathan Swan (@jonathanvswan) March 28, 2018
no chaos, only great energy pic.twitter.com/v2bkmzf46O

— Dave Itzkoff (@ditzkoff) March 28, 2018
At least it's not Dr. Harold Bornstein? https://t.co/ofERZgGOnb

— southpaw (@nycsouthpaw) March 28, 2018
Shulkin got Tillerson'd https://t.co/SZqjujp4GL

— Felicia Schwartz (@felschwartz) March 28, 2018
OH in the newsroom:
Person one: "He just fired him on Twitter!"
Person two: "Who? Who did he fire?"

— Josh Dawsey (@jdawsey1) March 28, 2018
Pete Hegseth may have missed out on the VA job, but it's possible he'll have more influence with Trump from his current perch: co-hosting Fox & Friends Weekend.

— Michael M. Grynbaum (@grynbaum) March 28, 2018
As @realDonaldTrump reshapes Cabinet, a pattern emerges: He's tapping people he likes and he's comfortable with. Virtually no one has spent as much time with him as Dr. Ronny Jackson, who he picked for VA. "He's like central casting–like a Hollywood star," Trump said last month.

— Jeff Zeleny (@jeffzeleny) March 28, 2018
I wonder if @realDonaldTrump will continue to eat more salads now that Dr. Jackson — who had recommended some weight loss and a better diet — is heading out of the White House.

— Michael D. Shear (@shearm) March 28, 2018
Dr. Jackson is a good and honorable person, fine doctor and career military but you do get the sense that this has as much to do with his boffo press conference on the president's physical as anything else. https://t.co/uEbm7dPz1d

— David Axelrod (@davidaxelrod) March 28, 2018
[image via screengrab]
Have a tip we should know? tips@mediaite.com