Twitter Rips Trump for Saying Reporters Would Only Join Storm Rescue Missions for Stories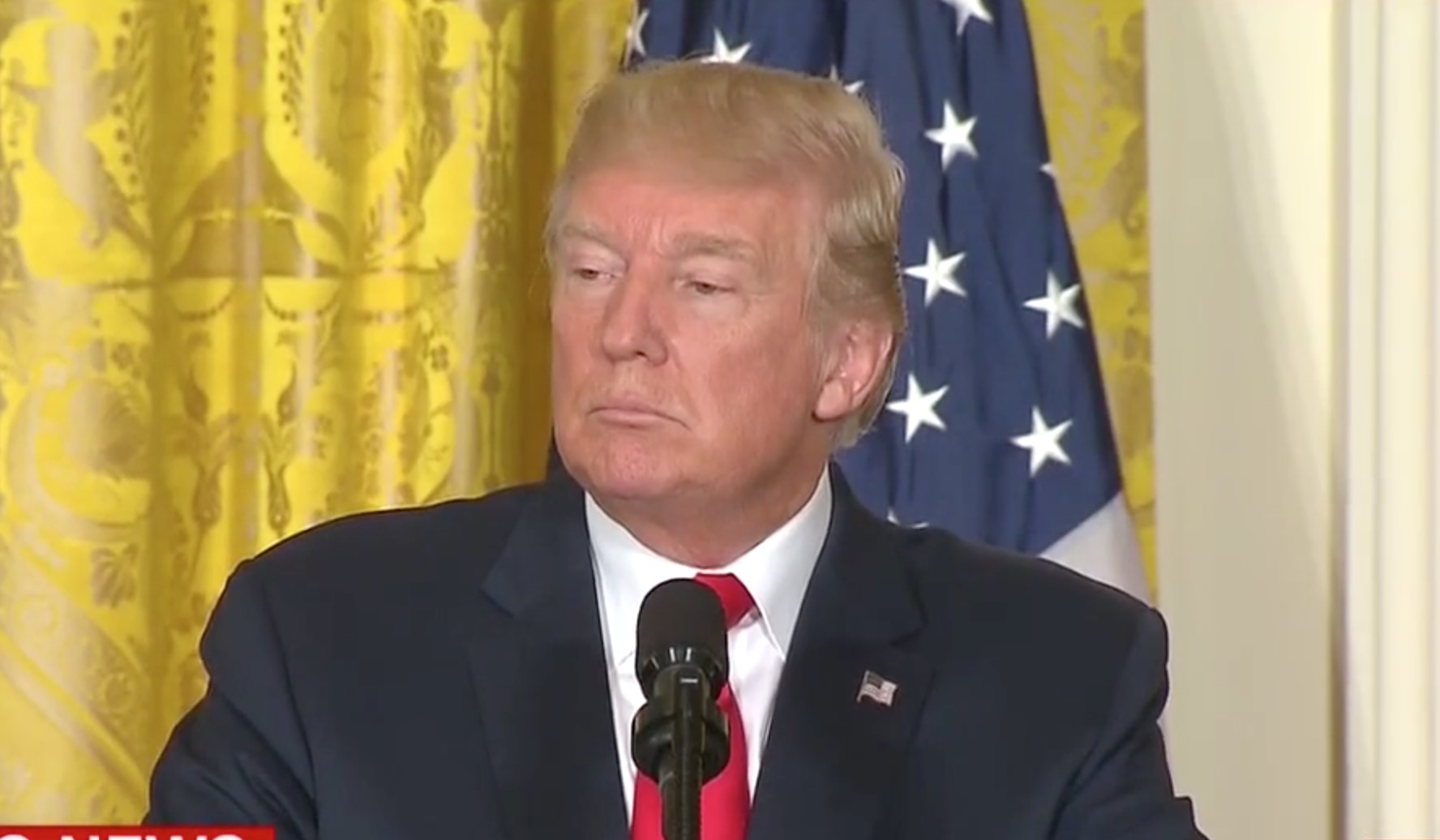 There's quite a few online commentators who are not impressed after President Trump took a political shot in the middle of his tour through Houston after Hurricane Harvey.
As Trump greeted storm victims and first responders earlier today, he also met with the Coast Guard and congratulated them on a job well done. Before commending the military officials, however, Trump offered comments about media people who would almost never head towards a natural disaster unless there was a "really good story" up for grabs.
The Twitterverse took notice of those remarks, and some people thought they really put a damper on Trump's day of consoling the people of Texas. Plenty of people are criticizing Trump for making things political while ignoring all the journalists who actively involved themselves with rescue efforts and live coverage from disaster areas.
This is crap. Media has been in harm's way all week. Proud of @neenareports @KiahCollier @brandonformby and countless others #txlege https://t.co/KPYRFddcdK

— Evan Smith (@evanasmith) September 2, 2017
We were literally on the helicopter with them https://t.co/wc7BMZg6gc

— Andy Campbell (@AndyBCampbell) September 2, 2017
Reporters saved more people that you, sir. https://t.co/TYFVzAOJ5d

— Soledad O'Brien (@soledadobrien) September 2, 2017
They've also been saving lives. https://t.co/vC2XdytNTw

— Ana Marie Cox (@anamariecox) September 2, 2017
The media won't go in, unless it's a good story, says the president, who was ferried in days after reporters arrived https://t.co/uztxQvlFhn

— Mark Berman (@markberman) September 2, 2017
He is literally using a tragedy for his politics. Not a surprise, but still… https://t.co/WStO4sDtNS

— Andrew Husband (@AndrewHusband) September 2, 2017
oh yes baby, disaster-site grievance, the most precious grievance, rumored to produce the most delicious lib tears https://t.co/JcfduJy43M

— Simon Maloy (@SimonMaloy) September 2, 2017
Trump is using the hurricane to attack the press. Perhaps he missed the reporters who rescued people while covering Harvey. https://t.co/FWK7EEHenq

— Christina Reynolds (@creynoldsnc) September 2, 2017
Dear media fawning over Trump's Houston do-over.
Enjoy as he rewards you by using a natural disaster to take a shot.pic.twitter.com/vS9idO6cp6 https://t.co/FXGhbHVgJB

— Steve Marmel (@Marmel) September 2, 2017
Tons of reporters went into those winds (and waters) last week. Some of them effected rescues. https://t.co/jEsD3ZhMRV

— Evan McMurry (@evanmcmurry) September 2, 2017
So lemme get this straight @realDonaldTrump sits at home watching live hurricane coverage ON THE NEWS & he asks himself "Where's the media?" https://t.co/XqFTIxxZ4X

— W. Kamau Bell (@wkamaubell) September 3, 2017
[Image via screengrab]
— —
>> Follow Ken Meyer (@KenMeyer91) on Twitter
Have a tip we should know? tips@mediaite.com