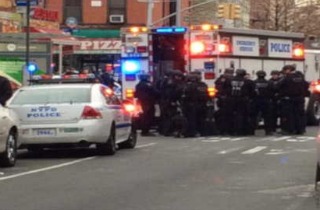 Two NYPD officers in their patrol car in Brooklyn today were shot by an individual that reportedly ambushed them. They were both rushed to the hospital and pronounced dead.
Witnesses relayed that after this person shot the two cops, he ran into a subway stop with other officers in hot pursuit. One of them shot the shooter, and he was eventually found dead of a self-inflicted gunshot wound.
Both officers, who have so far not been publicly identified, were pronounced dead:
BREAKING: Both officers have died law enforcement officials say. #NYPD

— Shimon Prokupecz (@ShimonPro) December 20, 2014
Our thoughts and prayers are with the families of the 2 #NYPD officers who lost there lives today.

— NYPD 19th Precinct (@NYPD19Pct) December 20, 2014
Update- 5:36 pm EST: There are some unconfirmed reports circling around that the shooting suspect's Instagram account had been traced down, and these two pictures and captions appeared on it: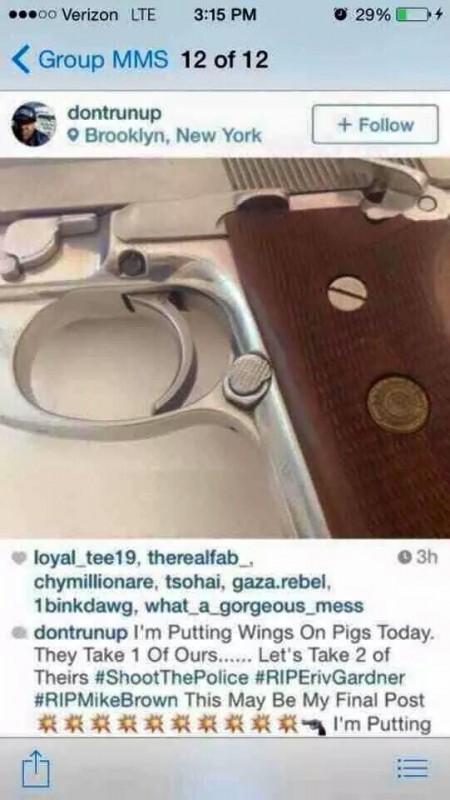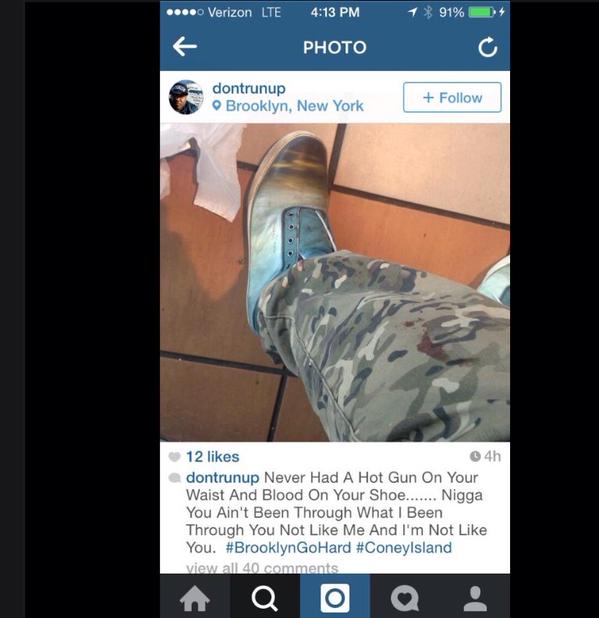 Update- 5:42 pm EST: New York Times reporter J. David Goodman has been tweeting out information about the suspect, who may have been identified:
The suspect may have come to Brooklyn from Baltimore, where he may have been involved in a murder, officials say. More TK

— jdavidgoodman (@jdavidgoodman) December 20, 2014
Both officers now dead; suspect identified by a senior police official as 28-yr-old named Brinsley. First name Ismail or Ishmael

— jdavidgoodman (@jdavidgoodman) December 20, 2014
Senior officials looking at background of Brinsley. For now, he has not been officially identified. I'm told he will be at press conference

— jdavidgoodman (@jdavidgoodman) December 20, 2014
UPDATE – 5:54 p.m. EST: Sources told the New York Daily News that the suspect has been identified as Ismaaiyl Brinsley, who was wanted for shooting his girlfriend in Baltimore earlier Saturday.
Watch the report via CNN, below:
Ismaaiyl Brinsley was linked to the Facebook account Bleau Barracuda. The last post on the page was put up at 10:00 a.m. Saturday morning: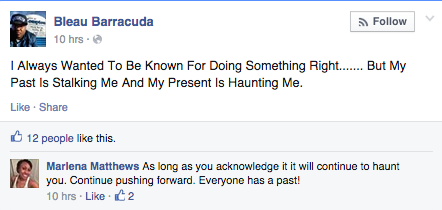 An Ismaaiyl Brinsley also has an arrest in Georgia from 2011 for carrying a concealed weapon and reckless behavior, among other charges. Below is the mugshot: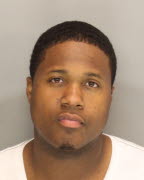 UPDATE – 7:58 p.m. EST: The officers have been identified as Officers Wenjian Liu and Rafael Ramos

UPDATE – 8:16 p.m. EST: Watch the NYPD Press conference below, via Fox News:


UPDATE – 8:16 p.m. EST: AG Eric Holder has released a statement:
FOR IMMEDIATE RELEASE
Saturday, December 20, 2014

Attorney General Eric Holder released the following statement Saturday regarding the fatal shootings of two New York City police officers:

"I condemn this afternoon's senseless shooting of two New York City police officers in the strongest possible terms. This was an unspeakable act of barbarism, and I was deeply saddened to hear of the loss of these two brave officers in the line of duty.

"On behalf of all those who serve in the United States Department of Justice, I want to express my heartfelt condolences to the officers' loved ones and colleagues. I will make available all of the resources of the Department to aid the NYPD in investigating this tragedy.

"This cowardly attack underscores the dangers that are routinely faced by those who protect and serve their fellow citizens. As a nation we must not forget this as we discuss the events of the recent past. These courageous men and women routinely incur tremendous personal risks, and place their lives on the line each and every day, in order to preserve public safety. We are forever in their debt.

"Our nation must always honor the valor — and the sacrifices — of all law enforcement officers with a steadfast commitment to keeping them safe. This means forging closer bonds between officers and the communities they serve, so that public safety is not a cause that is served by a courageous few, but a promise that's fulfilled by police officials and citizens working side by side."
— —
UPDATE – 12/21/14 12:40 a.m. EST: Pictures of the murdered officers, Wenjian Liu and Rafael Ramos: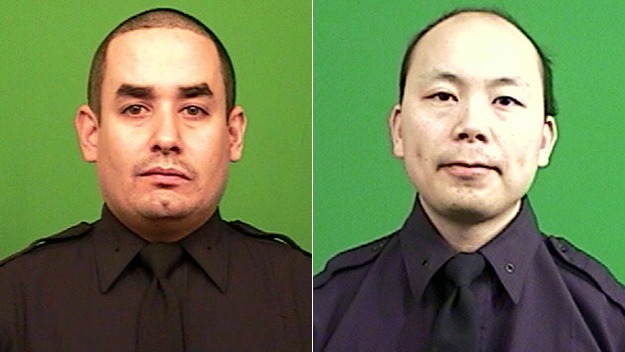 UPDATE – 12/21/14 12:45 a.m. EST:President Obama released a statement: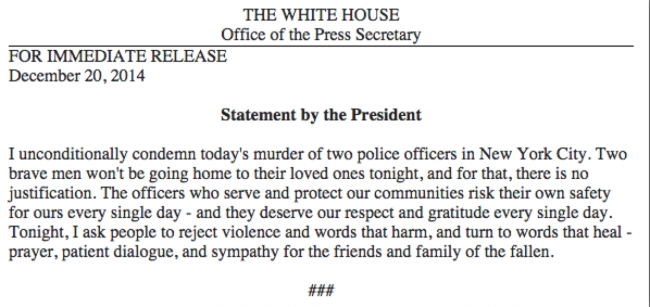 [image via @ABC7NY]
Follow Josh Feldman on Twitter: @feldmaniac
Have a tip we should know? tips@mediaite.com
Josh Feldman - Senior Editor