U.S. Troops Reportedly Thought Doctors Without Borders Hospital Was Under Taliban Control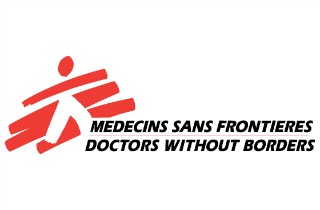 A new report has indicated that the Green Berets who called in the airstrike that hit a Doctors Without Borders hospital in Afghanistan were aware of what was getting caught in the crossfire. Their explanation? They thought the facility was under the control of Taliban fighters.
The Associated Press reported that on the day before the strike was called in, a senior officer wrote in a report that U.S. forces were in contact with the organization's state director to address the Kunduz hospital. The report allegedly said that the hospital was under insurgent control, that there were personnel inside, and that the building's coordinates were sent to all friendly forces with an order to "clear the trauma center."
Doctors Without Borders has repeatedly denied that the Taliban was operating near them, and spokesman Tim Shenk reportedly said in an email that a Washington official asked whether enemy agents were inside the building as suspected. Shenk told them in days prior that they were mistaken.
"We replied that this was not the case," Shenk said. "We also stated that we were very clear with both sides to the conflict about the need to respect medical structures."
Doctors Without Borders has demanded that President Obama launch an independent investigation into the attack that left 30 dead. The incident is currently under the review of the American and Afghan governments, with additional calls for an international inquiry to be launched to examine potential war crimes.
[h/t NY Magazine]
[Image via Doctors Without Borders]
— —
>> Follow Ken Meyer (@KenMeyer91) on Twitter
Have a tip we should know? tips@mediaite.com