Undercovered: The WHO Convenes an Emergency Committee to Address Another Mosquito-Borne Disease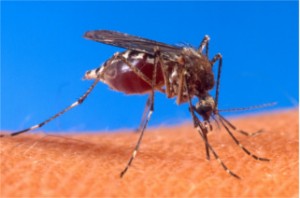 Welcome to Undercovered: our new daily feature bringing attention to excellent reporting and stories we feel deserve a larger audience.
—
While much of the American media's attention has been focussed on Zika, an outbreak of another mosquito-borne viral illness, Yellow Fever, which was detected in Dec. 2015, has public health officials concerned, particularly in light of the limited number of vaccines available.
In an article, entitled "A Yellow Fever Epidemic: A New Global Health Emergency?" published May 9 in the Journal of the American Medical Association, Daniel Lucey and Lawrence Gostinsay warned that the lack of vaccines and the virus' potentiality to spread was a matter of global importance. The authors argued that the WHO "should urgently convene an emergency committee to mobilize funds, co-ordinate an international response, and spearhead a surge in vaccine production".
This week the WHO did exactly that. The emergency committee convened on Thursday for a little over four hours via teleconference and advised that "urban yellow fever outbreaks in Angola and the Democratic Republic of the Congo is a serious public health event which warrants intensified national action and enhanced international support," the organization said in a statement.
"The Committee decided that based on the information provided the event does not at this time constitute a Public Health Emergency of International Concern (PHEIC)," they added.
As of May 20, the WHO reported that there were 2,420 suspected yellow fever cases with 298 deaths in Angola and that over 7.5 million people had been vaccinated. Angola has a population of 24.4 million according to a 2014 census. The WHO confirmed three countries have reported yellow fever cases imported from Angola: 42 cases in the Democratic Republic of The Congo, two cases in Kenya, and 11 cases in China.
The WHO released an explainer video on the signs and symptoms of the virus that causes yellow fever:
—
"Undercovered" is a new daily feature from Mediaite, bringing attention to stories that warrant more attention. If you have an idea or a tip, please email us at Undercovered@mediaite.com
[image: U.S. Department of Agriculture via Wikicommons]
Have a tip we should know? tips@mediaite.com