Weinstein Victim Backs Ronan Farrow: I Was Willing To Go On-Record For NBC But They 'Weren't Interested'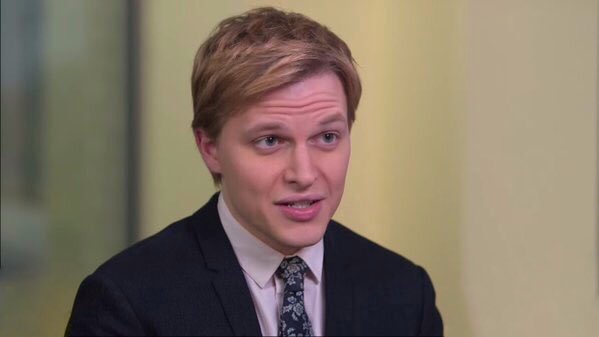 One of Harvey Weinstein's victims has come forward in defense of journalist Ronan Farrow, who just accused NBC News of blocking him from further reporting on his story.
Emily Nestor, who was on-record for Farrow's New Yorker exposé, alleged she was harassed by Weinstein while working at The Weinstein Company. And she released a statement Monday night refuting NBC News's memo that claimed Farrow didn't have any on-the-record victims at the time.
Emily Nestor, who was on the record in Ronan Farrow's New Yorker Harvey Weinstein harassment story, has just released a statement saying that she was prepared to be on the record but NBC was "not interested" pic.twitter.com/uJXvroG7Gl

— John Koblin (@koblin) September 4, 2018
Nestor began blasting NBC News Chairman Andy Lack's statement for excluding her and another accuser Ambra Gutierrez from the list of victims who were publicized in Farrow's New Yorker piece.
"Ambra had always been willing to allow Farrow to identify her by name and use the recording of her, and I had filmed an interview in silhouette," Nestor said. "After Rose McGowan pulled out of the story, realizing that the story was in peril of not being made public at all, farrow and I discussed and I had tentatively either to attach my name to the interview in silhouette or potentially even reshoot the interview with my face visible. However, they were not interested in this interview."
She also ripped the "condescension"  that dripped from NBC News when they questioned if the women who came forward in the print report would ever have gone in front of a camera, something Nestor said she did.
"To attempt to impugn his character or his conduct in his tireless work to publish this story is shameful," Nestor concluded.
UPDATE: NBC News responded in a statement:
"Nestor is the anonymous victim of harassment referred to in the NBC News document and was contacted during the editorial review process by an investigative producer with two decades of experience.  She took contemporaneous notes of their conversation and at no time then or since did Nestor tell NBC News she was willing to be named."
[image via screengrab]
Have a tip we should know? tips@mediaite.com