While Most People Were Writing Trump Off, Author Tuvia Tenenbom Was (Unknowingly) Writing Book About How He'd Win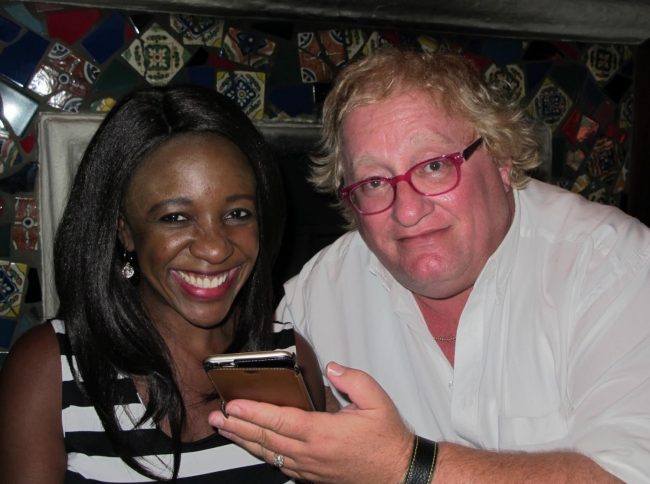 Now that the election is far behind us, it's become a hobby for some in media to retrospectively observe who, if anyone, "got it right." For others, it's more of a self-preservation tactic. Those who fail to learn from history are doomed to repeat it and all that. Some of the early adapters of the "Donald Trump can win this thing" were broadcasters like Fox News's Howard Kurtz. Others, like Tuvia Tenenbom, didn't so much boldly predict Trump's win as much as they, well, unknowingly documented its causes.
Tenenbom's The Lies They Tell will be released in March, but we got to take a look at it now. There are a few key takeaways related to the election that Tenenbom seemed to pick up on before most of his contemporaries did as he traveled to 28 states (plus D.C.) to chat with likely voters. In his prologue, he wrote of not knowing what he'd find when he set out to speak to Americans in 2015, but from our vantage point in 2017, it's clear that he documented the zeitgeist that led to Trump's election. (In his previous books, I Sleep in Hitler's Room and Catch the Jew!, he traveled Germany and Israel to speak with the people and then convey their feelings. It's sort of his thing now.)
Tuvia — called a "New Jew" by Israel's Maariv and "an anarchist" by Germany's Stern — identified, for instance, not only that European anti-Semitism is creeping into the United States, but that Jewish groups themselves are experiencing an uptick in internal disarray. In some states, he spoke to people from other minority groups and they conveyed a feeling of disappointment in President Barack Obama in communities of color.
He took tours of historical locations, attended church services, and made small talk in smoking sections, all to find out more about Americans and what they really think. Somewhere in Chicago, he took notice of this:
The American media is very busy these days with Donald Trump. Known as the Donald, he tears to pieces every American pundit's predictions that he will soon disappear from the map. Instead, he just shot to the top of the list of Republican candidates. The Donald has diarrhea of the mouth; he doesn't stop talking dirty, and the people love it. American journalists can't figure this out and so they write long articles about him, hoping that by the time they are finished writing their articles they will have figured something out.
In Tulsa, Oklahoma, this happened:
I hook up with a guy, a rich white guy, and he tells me that the Donald is the best man in America. Donald Trump is not really a nice man, I tell the guy. Years back, he tried to force tenants out of buildings that he bought in New York so that he could renovate and sell their apartments at much higher rates. He behaved like the worst of slumlords, which is how he made it big in real estate. He threatened tenants with imminent demolitions, he drastically decreased essential services to them, he instructed employees to obtain information about their private lives and sex habits – in short: there was no stopping him. How could you support such a candidate?

"If Donald did it, there's nothing wrong with it," he responds.
The entire book is worth a read, not only for those who are still wondering how the real estate mogul and reality star became president, but for those who wonder, like Tenenbom, what a person might learn from chatting with the locals in 39 places around America.
[image via Isi Tenenbom]
——
Have a tip we should know? tips@mediaite.com