While You Were Sleeping: Japan Races The Clock To Fight Nuclear Meltdown In Fukushima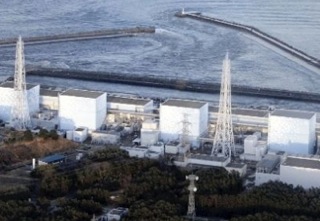 In the aftermath of the massive 8.9 magnitude earthquake on Friday morning in Japan, it appears that collecting the dead and cleaning up the resulting mess may be the least of the Japanese's worries. The Fukushima Nuclear Power Plant in eastern Japan has been out of control since the quake hit, emitting 1,000 times the normal level of radiation and threatening to melt down. Add to that what appears to be a non-radiation emitting explosion occurring overnight from the overheating, and yet another 6.4 magnitude quake.
Amidst this disastrous news, however, there is one positive update: the plant does appear to be cooling as officials pump water into the core. According to ABC News, the drop in pressure appears to be a result of the work of actively keeping the reactor hydrated. The issue? Whether there is enough water to go around to keep it that way:
About 27,000 liters of water, including water stored for firefighting, was being pumped into the reactor via makeshift pumps and other means in order to raise the water level above the reactor's nuclear fuel, NISA [Japan's nuclear safety commission] said.

"NISA just confirmed that the fuel may be partially melting," Dr. Tatsujiro Suzuki, vice-chairman of the Japan Atomic Energy Commission told ABC News. "The question is whether the situation is getting worse or not. It is reported that the level of water is declining (bad news) but pressure is also decreasing (good news). So, efforts to contain the event (need water) may be working. It is also stated that the amount of radioactivity is still small so that the general public does not need to be concerned at present."
It is not yet known how the aftershock has affected the cooling down process, though officials appear to be continuing operations as expected.
Have a tip we should know? tips@mediaite.com