White House Aide Tells Politico Handling Rudy Giuliani's 'F*ck Ups Takes More Than One Man'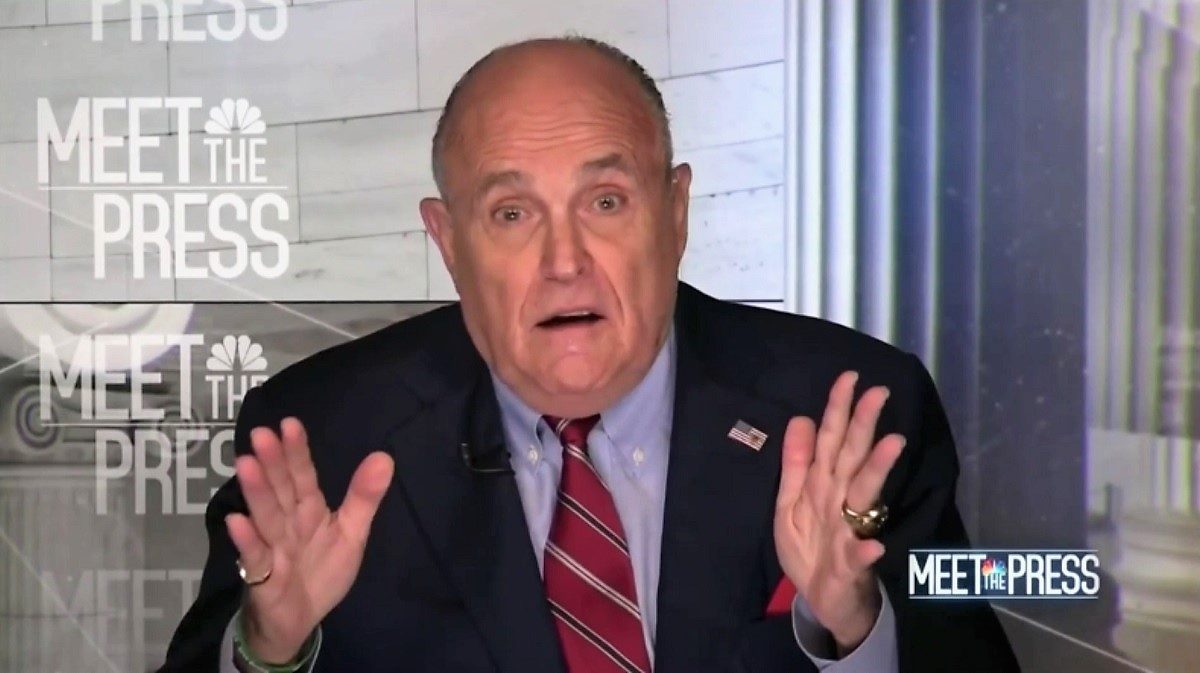 Donald Trump and his White House team are losing all patience with Rudy Giuliani's constant missteps, according to Politico, which reports that one White House aide told the paper that "Handling Rudy's fuck ups takes more than one man."
Giuliani has become an increasingly erratic public presence for Trump, even for Rudy Giuliani. Over the weekend, Rudy told NBC News' Chuck Todd that Trump was still discussing the Trump Tower Moscow deal as late as November of 2016, and called it an "active proposal."
According to two of Politico's sources, Trump was "apoplectic" over the revelations.
He later tried to walk those admissions back as "hypothetical," in contravention to what he actually said.
In another interview, Giuliani appeared to acknowledge the existence of "tapes" related to Michael Cohen's false testimony to Congress, before quickly reversing himself.
One Trump aide told Politico that cleaning up Rudy's hot messes are not a one-man job:
Asked who in the White House is responsible for handling Giuliani's missteps, a White House aide said, "Handling Rudy's fuck ups takes more than one man."
Ironically, Giuliani gave Politico a comment for their article so he could dispute the reporting, and in the same breath, effed up again by admitting to "spin[ning]" the facts (emphasis added):
Giuliani, who represents the president pro bono, pushed back on the notion that Trump is frustrated with him. "We've known each other for 30 years. And I haven't heard him complain," he told POLITICO in a Tuesday interview. "And nobody in the White House would complain to me. They just do it behind my back."

He also dismissed talk that he doesn't have a firm grasp of the facts. "I do have a mastery of the facts which is why I can spin them, honestly, argue them several different ways," Giuliani said.
Another White House aide called Giuliani an "effective messenger," and indicated that despite Trump's frustration with Giuliani, his job does not appear to be in jeopardy.
Have a tip we should know? tips@mediaite.com