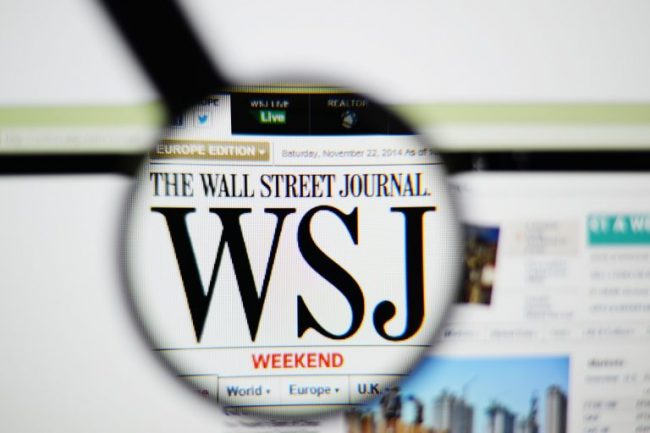 The Wall Street Journal editorial page seems to be over Donald Trump.
In a blistering editorial, The Buck Stops Everywhere Else, published in their Tuesday print edition, the paper slammed the president for tweets which they said would undermine both his executive order — which we now know IS a travel ban — and the very principle of presidential control over foreign policy.
Per the WSJ:
If this pattern continues, Mr. Trump may find himself running an Administration with no one but his family and the Breitbart staff. People of talent and integrity won't work for a boss who undermines them in public without thinking about the consequences. And whatever happened to the buck stops here? … Mark it all down as further evidence that the most effective opponent of the Trump Presidency is Donald J. Trump.
In addition to that, the paper argued that Trump's attack on London's Mayor Sadiq Khan made him seem "small" and memorably noted that British Prime Minister Theresa May has wisely kept any opinions she holds of Bill de Blasio to herself.
The broadside is all the more striking as the paper is owned by Trump BFF Rupert Murdoch, a leader who has not been shy about killing individual stories in his properties which displease him. During the campaign and even the early Trump presidency, the Journal bent over backwards to give Trump the benefit of the doubt — but no more.
It's not the first time, the WSJ has thrown down the gauntlet. You can check "Loose Lips Sink Presidencies" and "Tower of Babel" —  they are just as scathing.
[image via Shutterstock]
Have a tip we should know? tips@mediaite.com