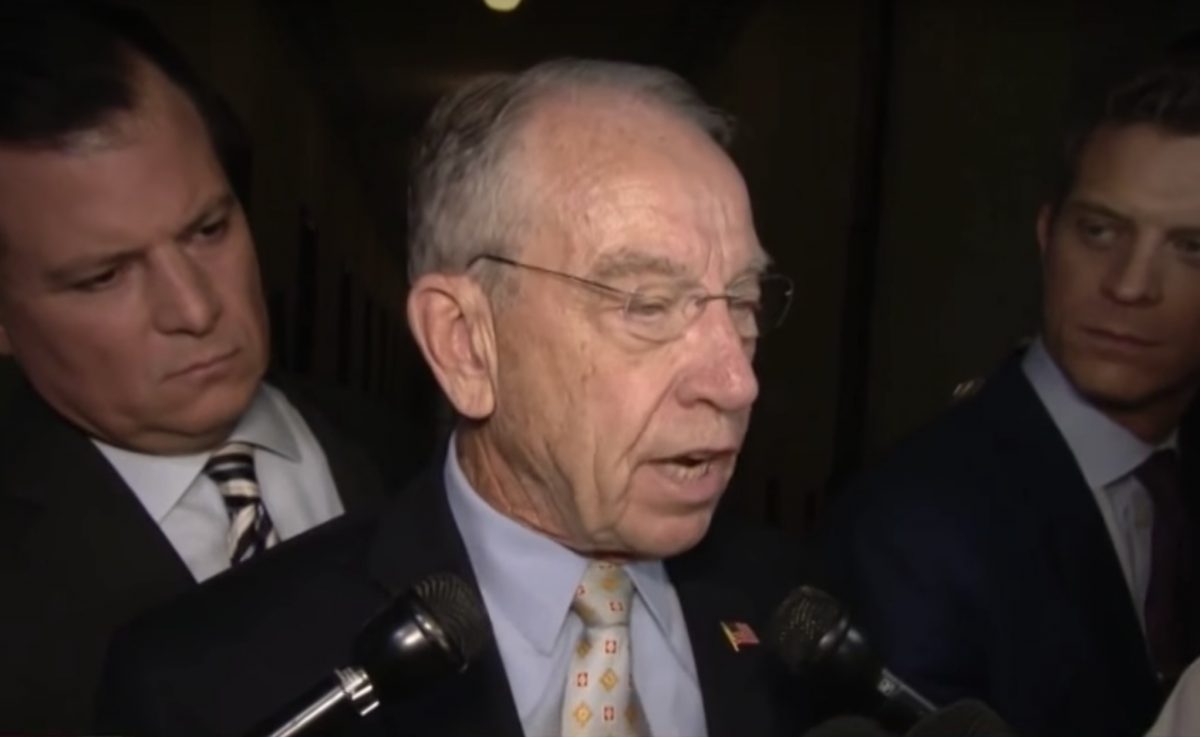 Late Friday night, Sen. Chuck Grassley agreed to give Christine Blasey Ford another extension to decide if she is willing to testify before Congress in regards to her allegations of sexual assault against Supreme Court nominee Brett Kavanaugh.
On Friday, Grassley set a deadline of 10 pm for Ford to respond.
Then through her lawyer, Ford requested a one-day extension calling the 10 pm deadline "arbitrary."
"The 10:00 p.m. deadline is arbitrary. Its sole purpose is to bully Dr. Ford and deprive her of the ability to make a considered decision that has life-altering implications," the letter, as reported by CNN, read. " Our modest request is that she be given an additional day."
Grassley, who also wrote "with all the extensions we give Dr. Ford to decide if she still wants to testify to the Senate I feel like I'm playing 2nd trombone in the judiciary orchestra and Schumer is the conductor," granted Ford the extension.
With all the extensions we give Dr Ford to decide if she still wants to testify to the Senate I feel like I'm playing 2nd trombone in the judiciary orchestra and Schumer is the conductor

— ChuckGrassley (@ChuckGrassley) September 22, 2018
In a tweet addressed to Judge Kavanaugh, he also said this: "Judge Kavanaugh I just granted another extension to Dr Ford to decide if she wants to proceed w the statement she made last week to testify to the senate She shld decide so we can move on I want to hear her. I hope u understand. It's not my normal approach to b indecisive."
Judge Kavanaugh I just granted another extension to Dr Ford to decide if she wants to proceed w the statement she made last week to testify to the senate She shld decide so we can move on I want to hear her. I hope u understand. It's not my normal approach to b indecisive

— ChuckGrassley (@ChuckGrassley) September 22, 2018
[image via screengrab]
Have a tip we should know? [email protected]