House Republicans Reportedly Boo Trump After He Mockingly Congratulates Rep. Sanford on Running 'A Great Race'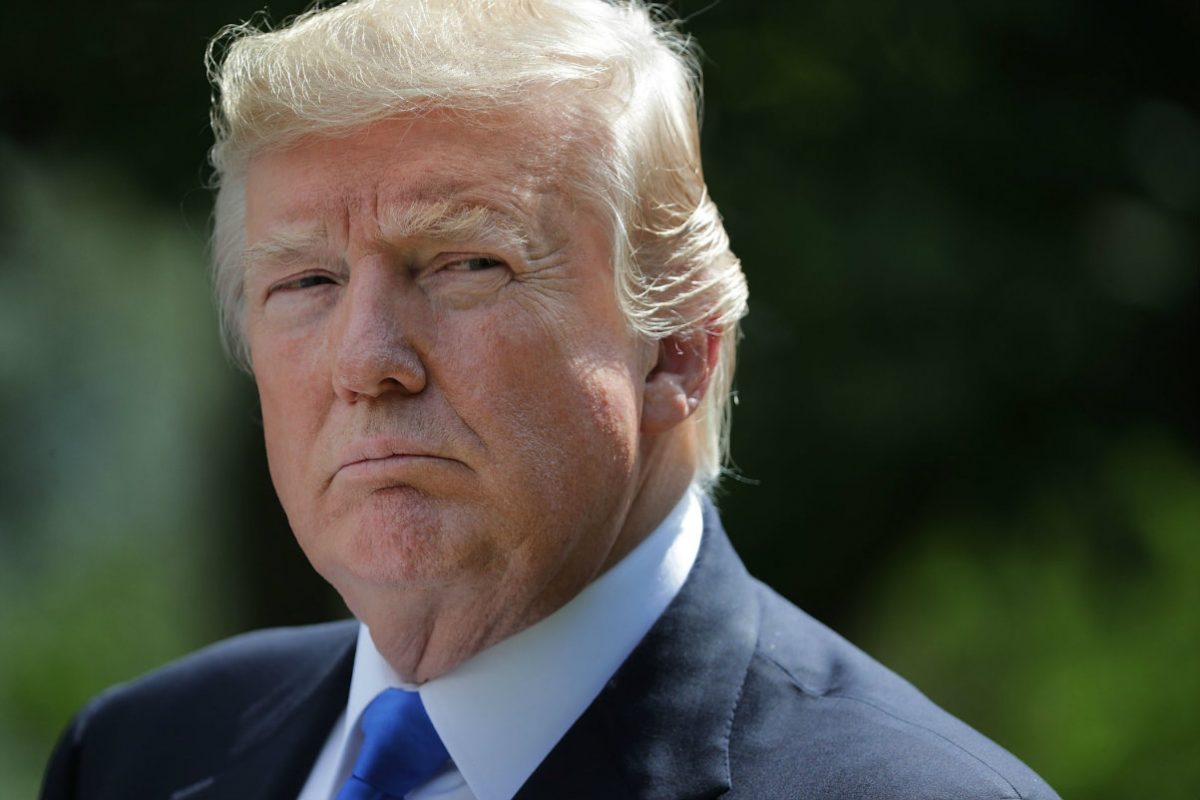 President Donald Trump reportedly mocked Rep. Mark Sanford during a meeting with Republicans on Capitol Hill on immigration Tuesday night prompting boos from members of his own party.
"Is Mark Sanford here? I just want to congratulate him on running a great race," Trump reportedly said, according to Politico's Jake Sherman, one of the reporters to tweet out the comment.
To be clear: trump is openly mocking Mark Sanford in a closed gop meeting in front of all of his colleagues. https://t.co/RZxe0b525m

— Jake Sherman (@JakeSherman) June 19, 2018
Trump also called the Congressman "nasty," a remark that prompted at least a few boos from his party members in the room.
Sanford was in the room at the time, according to reports.
Other reporters also noted the comments in tweets as well adding an "Awkward" or an "OUCH!"
Trump just mockingly offered congratulations to Rep. Mark Sanford in front of a conference of House Republicans. Called him "nasty" per source in room. Awkward.

— Josh Dawsey (@jdawsey1) June 19, 2018
Trump just said something along the lines of: "Is @RepSanfordSC here? I want to congratulate him on his race!" OUCH!

— Rachael Bade (@rachaelmbade) June 19, 2018
Sanford, for the record, lost his re-election bid after Trump sent a sabotaging, anti-Sanford tweet on the day of the primary election claiming,"Mark Sanford has been very unhelpful to me in my campaign to MAGA."
Mark Sanford has been very unhelpful to me in my campaign to MAGA. He is MIA and nothing but trouble. He is better off in Argentina. I fully endorse Katie Arrington for Congress in SC, a state I love. She is tough on crime and will continue our fight to lower taxes. VOTE Katie!

— Donald J. Trump (@realDonaldTrump) June 12, 2018
Sanford responded by calling out the President for facing "no consequences" for his actions.
He also warned Trump's behaviors and lies would have consequences for our nation if they continue to go on unchecked.
It "is going to have incredibly harmful consequences in the way that we operate going forward, based on the construct of the Founding Fathers," the now outgoing Congressman warned in an interview with Meet the Press shortly after the election was lost.
[image via Getty Images]
Have a tip we should know? [email protected]