Kevin McCarthy Appears to Swipe at Paul Ryan When Asked Why GOP Never Punished Steve King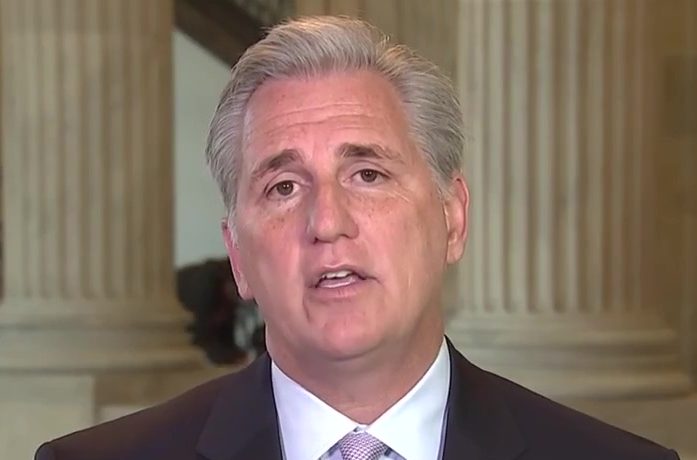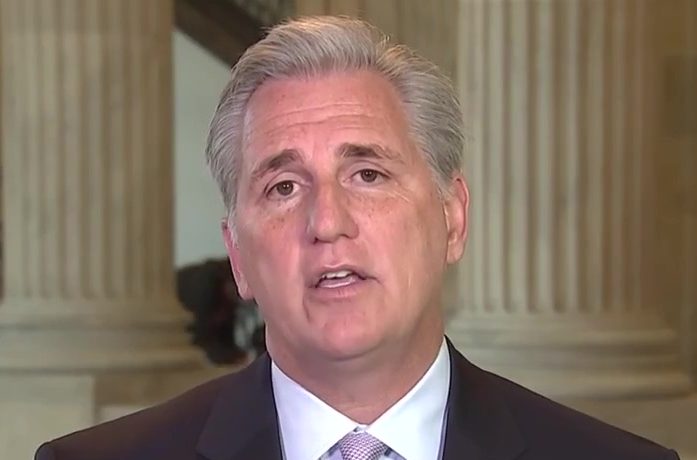 House minority leader Kevin McCarthy was asked the million dollar question reporters: why hasn't Rep. Steve King been punished before for his racist rhetoric?
King, an Iowa Republican, has been condemned by party leadership, booted from all committees, and rebuked in a resolution after he asked why terms like "white supremacist" are considered offensive in an interview with the New York Times last week.
Here's the thing: King has a long history of stoking racial animus and supporting white nationalists. In a new story out Wednesday, the Times reported on how the GOP "overlooked Mr. King's history of racist remarks and divisive conduct" and allowed him to serve nine terms in Congress.
When reporters asked McCarthy why King was only being punished now, he replied: "Have I been leader for years?"
McCarthy is the new top Republican in the House, having taken over from Paul Ryan — the now retired Wisconsin Republican.
McCarthy added he had only been in charge "a short amount of time" but was now "in a position to take action."
Senate Majority Leader Mitch McConnell, who isn't new to power, pleaded ignorance of King's oeuvre when asked the same question: "I haven't been following every utterance of Congressman King. I certainly followed this one, and I think the House Republican conference did the right thing."
Have a tip we should know? tips@mediaite.com
Aidan McLaughlin - Editor in Chief