Rep. Ilhan Omar Goes After Covington Catholic Students For 'Taunting 5 Black Men'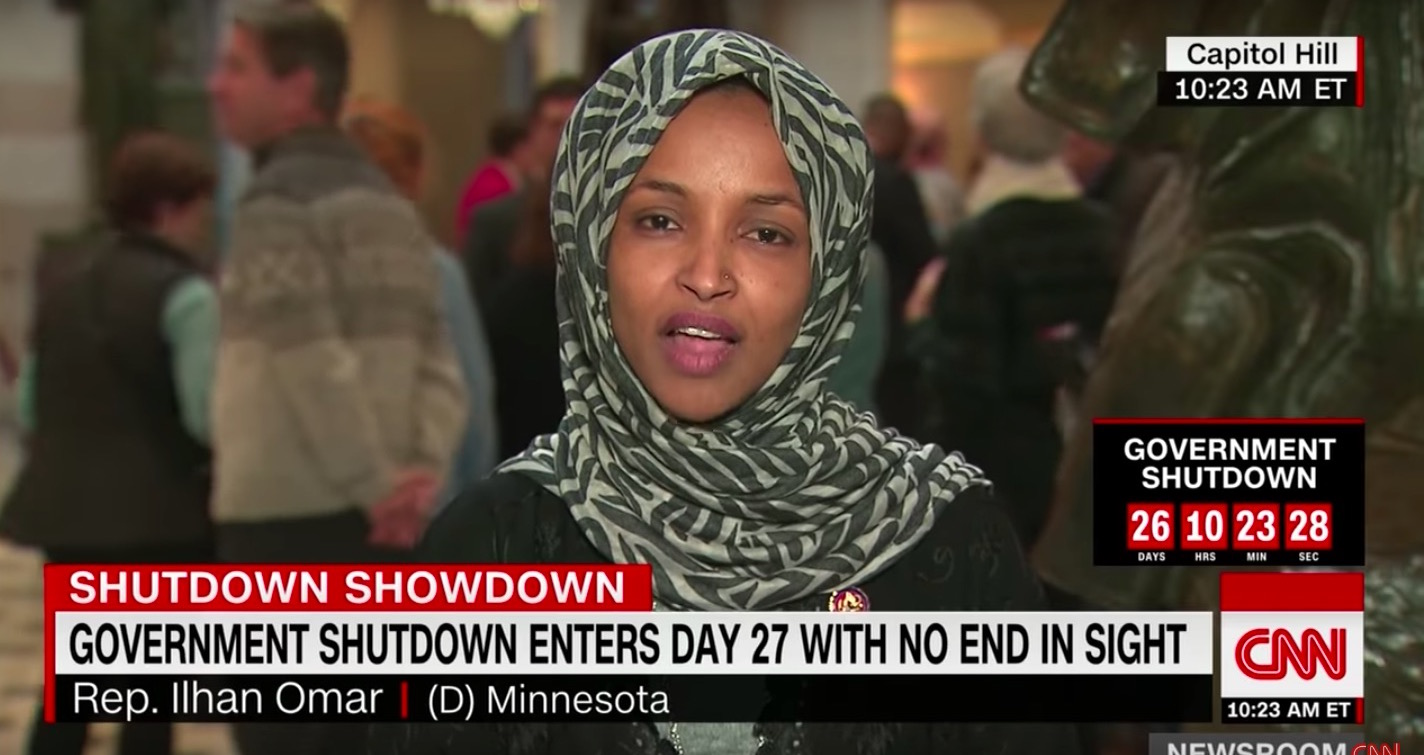 On Tuesday, Rep. Ilhan Omar (D-MN) responded to President Donald Trump's tweet, where he defended the Covington Catholic students, to say they were "taunting 5 Black men" before Nathan Phillips showed up and the now-infamous incident took place.
Nick Sandmann and the students of Covington have become symbols of Fake News and how evil it can be. They have captivated the attention of the world, and I know they will use it for the good – maybe even to bring people together. It started off unpleasant, but can end in a dream!

— Donald J. Trump (@realDonaldTrump) January 22, 2019
-The boys were protesting a woman's right to choose & yelled "it's not rape if you enjoy it"
-They were taunting 5 Black men before they surrounded Phillips and led racist chants
-Sandmann's family hired a right wing PR firm to write his non-apology ??‍♀️https://t.co/fG8AUCuDTr https://t.co/bOA6yFsIjW

— Ilhan Omar (@IlhanMN) January 23, 2019
Omar's assertion the students were harassing the "5 Black men," however, is proven to be wrong through other videos taken before the viral incident.
The men, belonging to a group called the Black Israelites, were actually the ones harassing the group of teenagers. The men shouted the students were "crackers," "faggots," and "pedophiles."
You are a shameless liar!

Not only did the boys not taunt the "5 black men," but it was actually the 5 members of the Black Hebrew Israelites who taunted not only the boys, but other black men AND women who tried to interject & stop their racial slurs against Native Americans! pic.twitter.com/OqDqxqGr0I

— The Reagan Battalion (@ReaganBattalion) January 23, 2019
It was also not just the white students that received the ire from the Black Israelites, but also an African-American student. They called him the n-word and warned him that his white friends were going to steal his organs.
Omar's other assertion of the Covington Catholic students shouting "it's not rape if you enjoy it" is in heavy dispute as the video cuts off another student saying he does not attend their school. Other accounts have said to confirmed the identity of the student in question and assert he attends Owensboro Catholic High School.
Have a tip we should know? tips@mediaite.com