'Disgraceful and Offensive': Mike Pence Pushes Back Hard on NYT Story Detailing 2020 Ambitions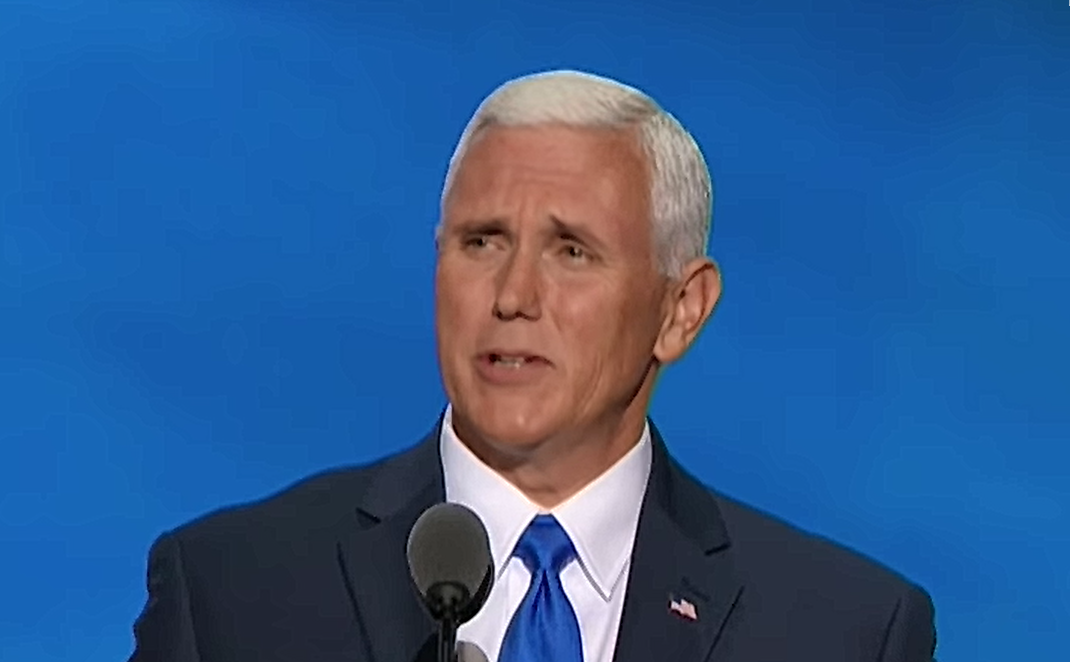 The New York Times published a story on Saturday reporting on Mike Pence's very active political schedule, hinting the vice president may be gearing up for a 2020 presidential run.
That report apparently struck a serious nerve with Pence, who released a heavy-handed statement pushing back on the story detailing his "shadow campaign" — calling it "disgraceful and offensive to me, my family, and our entire team."
My statement regarding the absurd @NYtimes article. pic.twitter.com/htvYSbS2dy

— Vice President Pence (@VP) August 6, 2017
The Times piece takes a look at potential challengers from within the president's own party — from Sen. Tom Cotton to Gov. John Kasich — who could potentially mount a primary challenge to Trump, whose administration remains mired in controversy, disarray and dismal approval ratings.
According to operatives, Pence is preparing for a 2020 scenario in which Trump does not run: "multiple advisers to Mr. Pence have already intimated to party donors that he would plan to run if Mr. Trump did not," the Times reports.
Aside from setting up a fund-raising committee, Pence has also brought on Nick Ayers, a political operative, as his chief of staff last month, which is "a striking departure from vice presidents' long history of elevating a government veteran to be their top staff member."
Ayers has reportedly "signaled to multiple major Republican donors that Mr. Pence wants to be ready" for a potential 2020 run.
"Whatever fake news may come our way, my entire team will continue to focus all our efforts to advance the President's agenda and see him re-elected in 2020. Any suggestion otherwise is both laughable and absurd," Pence wrote in his statement.
Many commentators have remarked that it is unusual for a vice president to push back so heavily on one report  — and that the statement is an obvious attempt to satiate Trump:
Sorta stunned that an obvious point from the NYT piece about a sitting VP's own ambitions appears to be causing Team Pence such heartburn

— Chuck Todd (@chucktodd) August 6, 2017
That Pence statement has an audience of one. https://t.co/BBs01JJsTB

— Jon Lovett (@jonlovett) August 6, 2017
By transmitting this thru official White House channels, Team Pence sends the message Trump wasn't thrilled reading the Times today > pic.twitter.com/ksRVSzTbI4

— Gabriel Debenedetti (@gdebenedetti) August 6, 2017
[image via screengrab]
—
Follow Aidan McLaughlin (@aidnmclaughlin) on Twitter
Have a tip we should know? tips@mediaite.com
Aidan McLaughlin - Editor in Chief